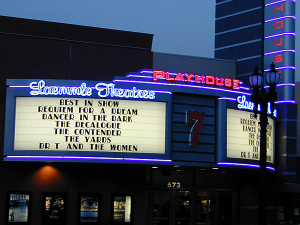 Playhouse 7
673 East Colorado Blvd.
Pasadena, CA 91101
310-478-3836
Set as myTheatre
Get Tickets
Click a
BLUE SHOWTIME
to purchase tickets

108 min. NR

102 min. R

140 min. NR

96 min. PG

120 min. R

96 min. R

98 min. PG

84 min. PG-13

93 min. NR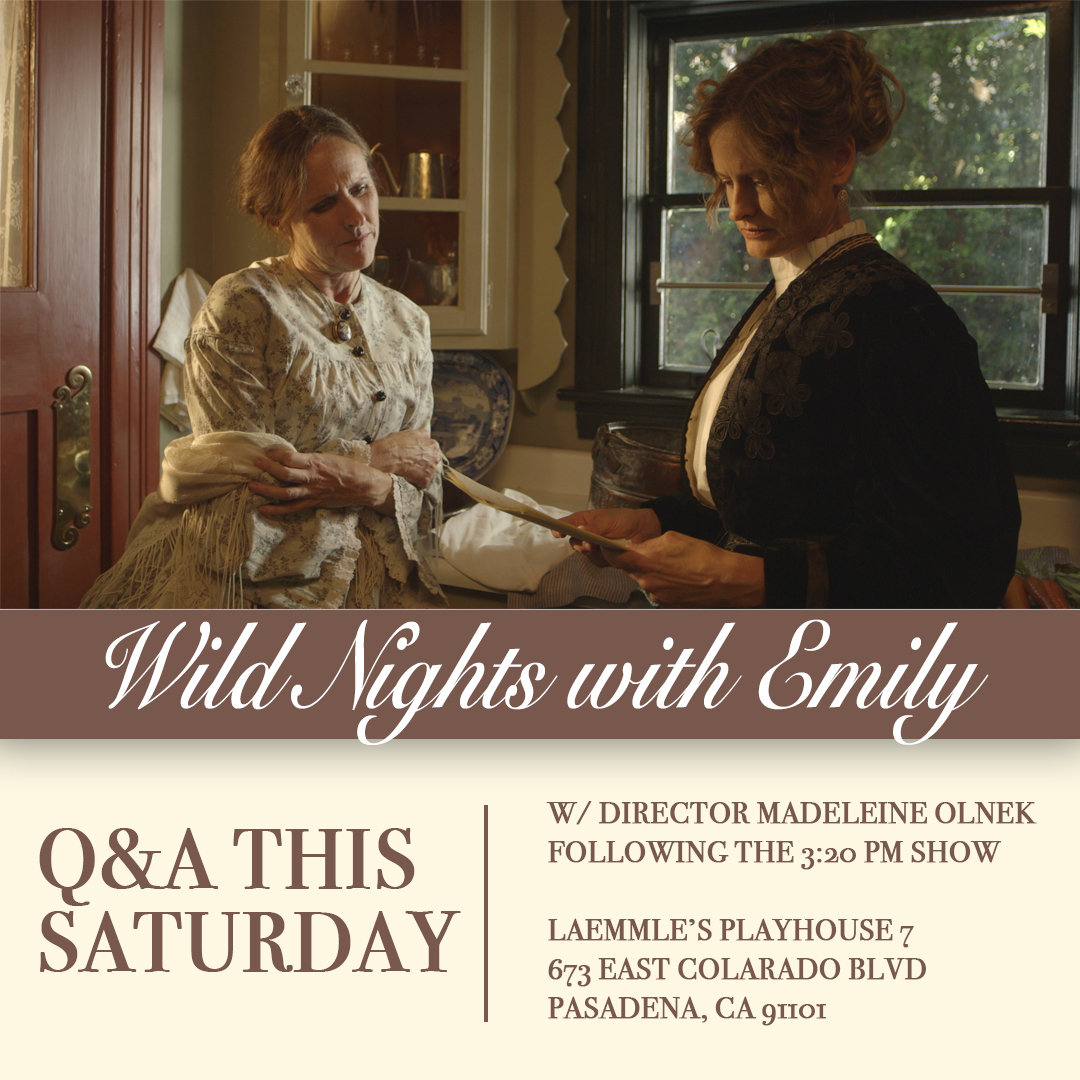 WILD NIGHTS WITH EMILY writer-director Madeleine Olnek will participate in a Q&A after the 3:20 PM screening at the Playhouse on Saturday, April 20.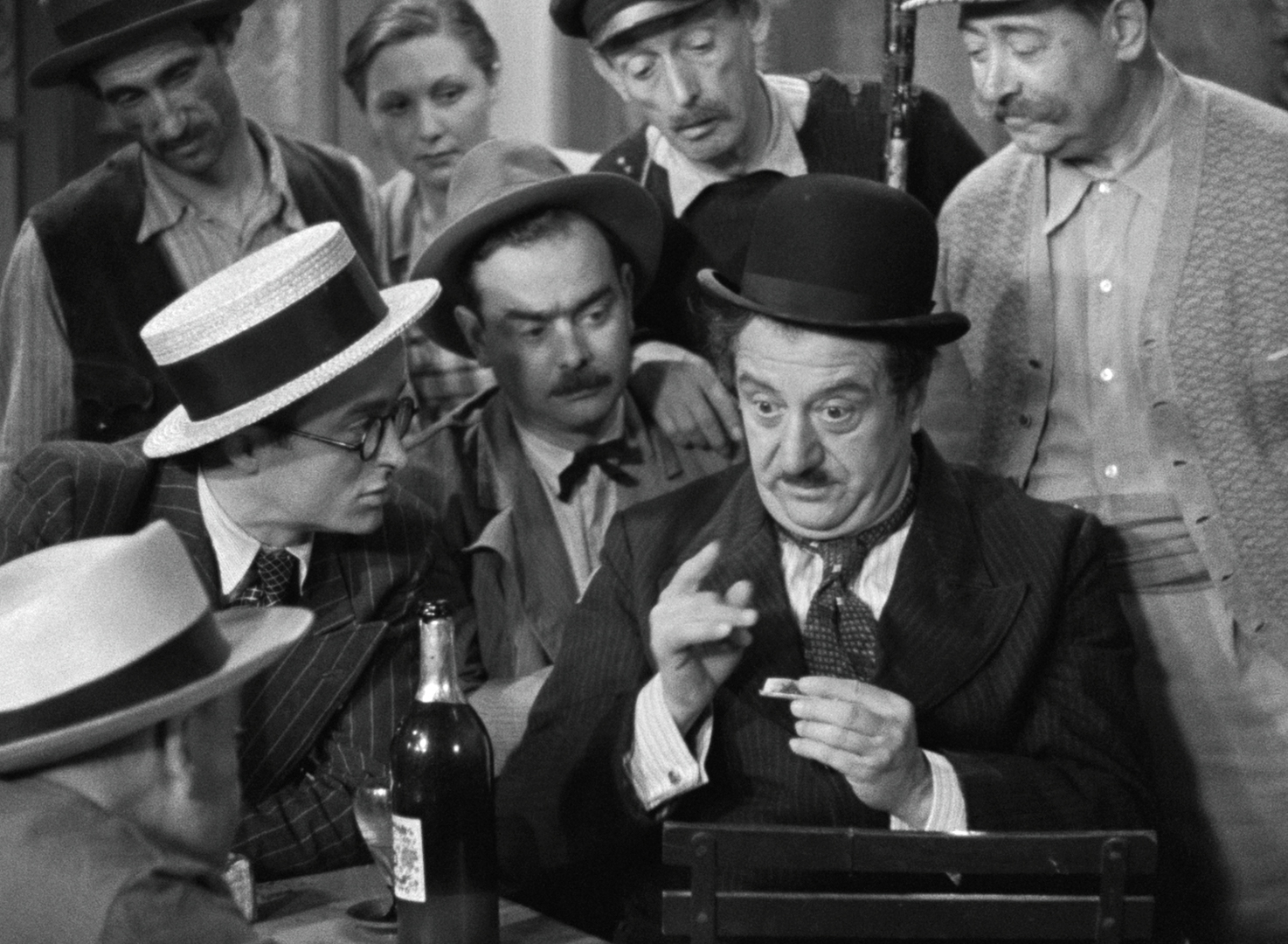 The warmth and wit of celebrated playwright turned auteur Marcel Pagnol (The Marseille Trilogy) shines through in the enchanting slice-of-life comedy The Baker's Wife (1938). Returning once again to the Provençal countryside he knew intimately, Pagnol draws a vivid portrait of a close-knit village where the marital woes of a sweetly deluded baker (the inimitable Raimu, heralded by no less than Orson Welles as "the greatest actor who ever lived") snowball into a scandal that engulfs the entire town. Marrying the director's abiding concern for the experiences of ordinary people with an understated but superbly judged vi
[...]

Laemmle Theatres proudly presents LAEMMLE LIVE PASADENA, inspired by Laemmle's popular concert series in Santa Monica. Laemmle Live showcases emerging musicians and professional performers from local schools and organizations, celebrating our diverse community with live performance. Laemmle Live Pasadena's free Sunday morning concerts take place in the courtyard between Laemmle's Playhouse 7 and Vroman's Bookstore from 11am to 12pm. A light reception will follow the concert.This Sunday morning concert features the Caesura Youth Orchestra. Based in Glendale, California, the program provides music education, group lessons and
[...]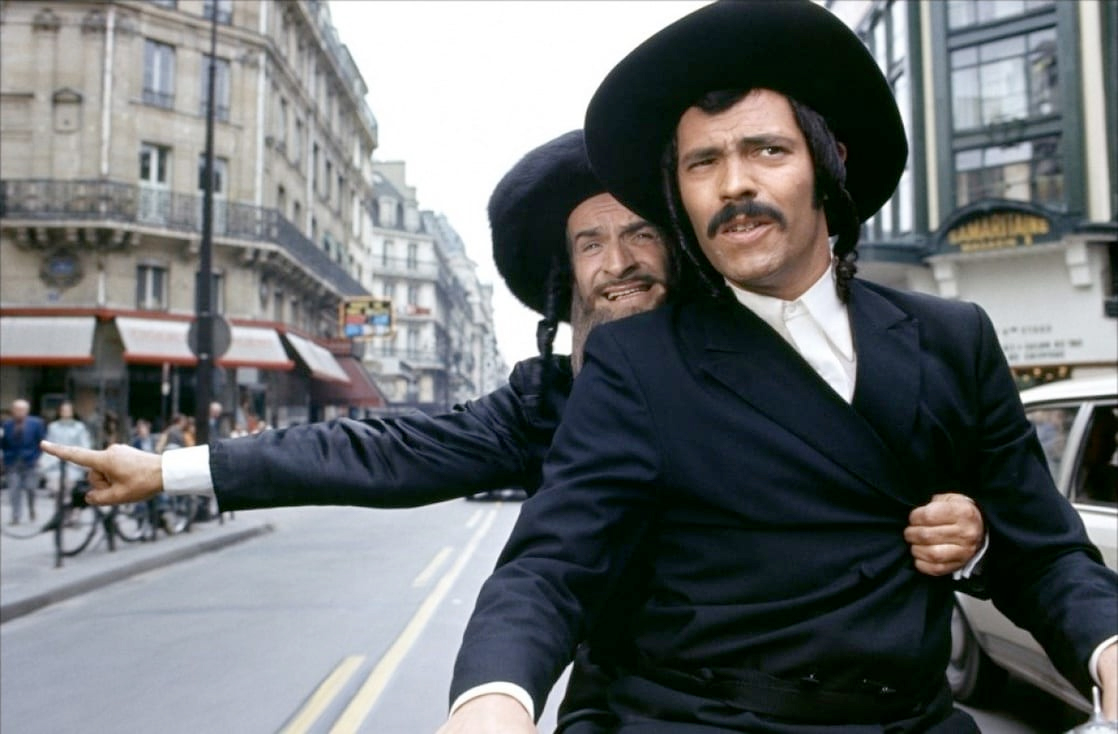 Laemmle Theatres and the Anniversary Classics Series present screenings of the raucous comedy, THE MAD ADVENTURES OF RABBI JACOB, on the 45th anniversary of its US release as part of the popular monthly Abroad program. The French farce, directed by Gerard Oury, will screen April 17 at three Laemmle venues: Royal, Town Center, and Playhouse.This madcap movie draws upon time-honored comedy tropes of frantic disguises and mistaken identities. The story, written by Oury, Daniele Thomsom, Josy Eisenberg, and Roberto de Leonardis, involves the return of beloved Rabbi Jacob (Marcel Dalio) from the United States after thirty years to his hometown in
[...]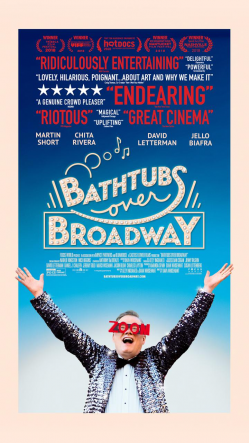 BATHTUBS OVER BROADWAY director Dava Whisenant will participate in Q&A's following the 10:30 am shows on Saturday, 4/6 and Sunday, 4/7 and after the 7:30 pm show on Sunday.