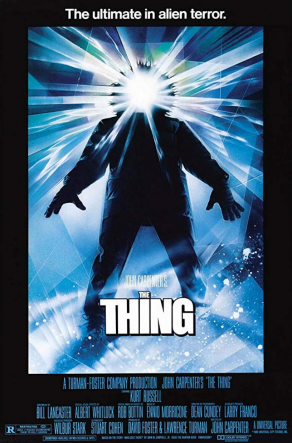 Spread the word about this film!
COMING SOON OPENS IN 9 DAYS, JANUARY 24
The Thing
Part of our Throwback Thursday series in partnership with Eat|See|Hear.
For details, visit: Laemmle.com/TBT.
A research team in Antarctica is hunted by a shape-shifting alien that assumes the appearance of its victims.

Format: DCP

Genre: Throwback Thursdays
Runtime: 109 min
Language: English
Get Tickets
Click a
BLUE SHOWTIME
to purchase tickets
Note:
There were no showtimes for Tue, Jan 15th, so instead we're showing you showtimes for the next available date on Thu, Jan 24th.
NoHo 7
One Day Only!
5240 Lankershim Blvd.