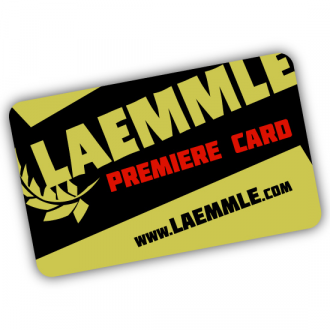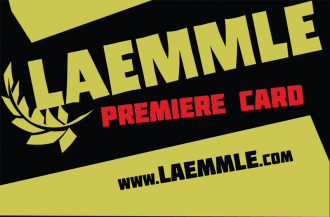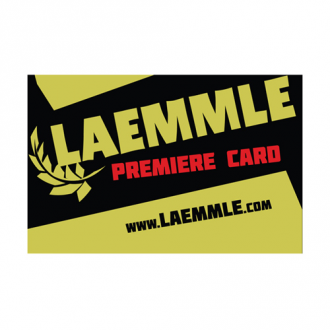 Premiere Card
Regular: $100.00
Premiere Card is the absolute best deal in cinema today, bar none!  Pre-loaded with $100 that you can spend on Laemmle.com or any theater location for ultimate savings!
Think of it as buying a gift card for yourself! When you use the card you are entitled to special pricing. Card holders receive $3 off movie tickets* and 20% off concessions.
Note: The Premiere Card is mailed via USPS. You can get the discount now if you checkout with tickets and a Premier Card in your shopping cart.
* Except special engagements (like film festivals). Also Premiere Card discount cannot be combined with our Senior Weekday Matinee, or Student Sunday Night Discount prices.