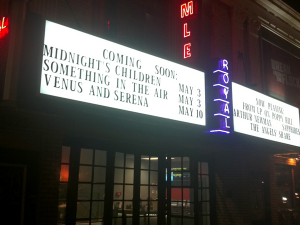 Royal
11523 Santa Monica Blvd.
West L.A., CA 90025
310-478-3836
Set as myTheatre
Get Tickets
Click a
BLUE SHOWTIME
to purchase tickets

82 min | NR
Tuesday, August 21st at 7:30pm

105 min. NR

135 min. NR

82 min. NR

104 min. NR

97 min. NR

20 min.

13 min.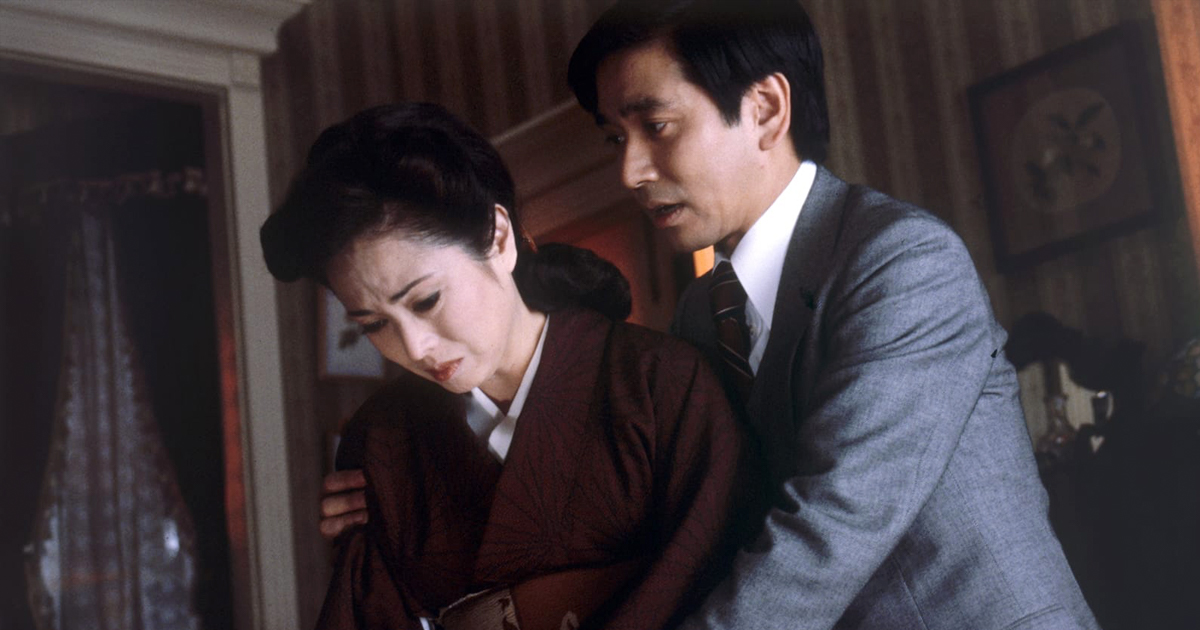 Laemmle Theatres and the Anniversary Classics Series present the latest offering in our Anniversary Classics Abroad program, Kon Ichikawa's poignant family drama, THE MAKIOKA SISTERS.One of the great Japanese masters, Ichikawa is perhaps less widely celebrated than his countrymen Kurosawa, Mizoguchi, and Ozu. He began directing features in the 1940s, and his films The Burmese Harp, Fires on the Plain, Tokyo Olympiad, and others found passionate critical defenders.One of his later films, THE MAKIOKA SISTERS, is adapted from a popular Japanese novel by Junichiro Tanizaki and follows the fortunes of four sisters from a wealthy family in Os
[...]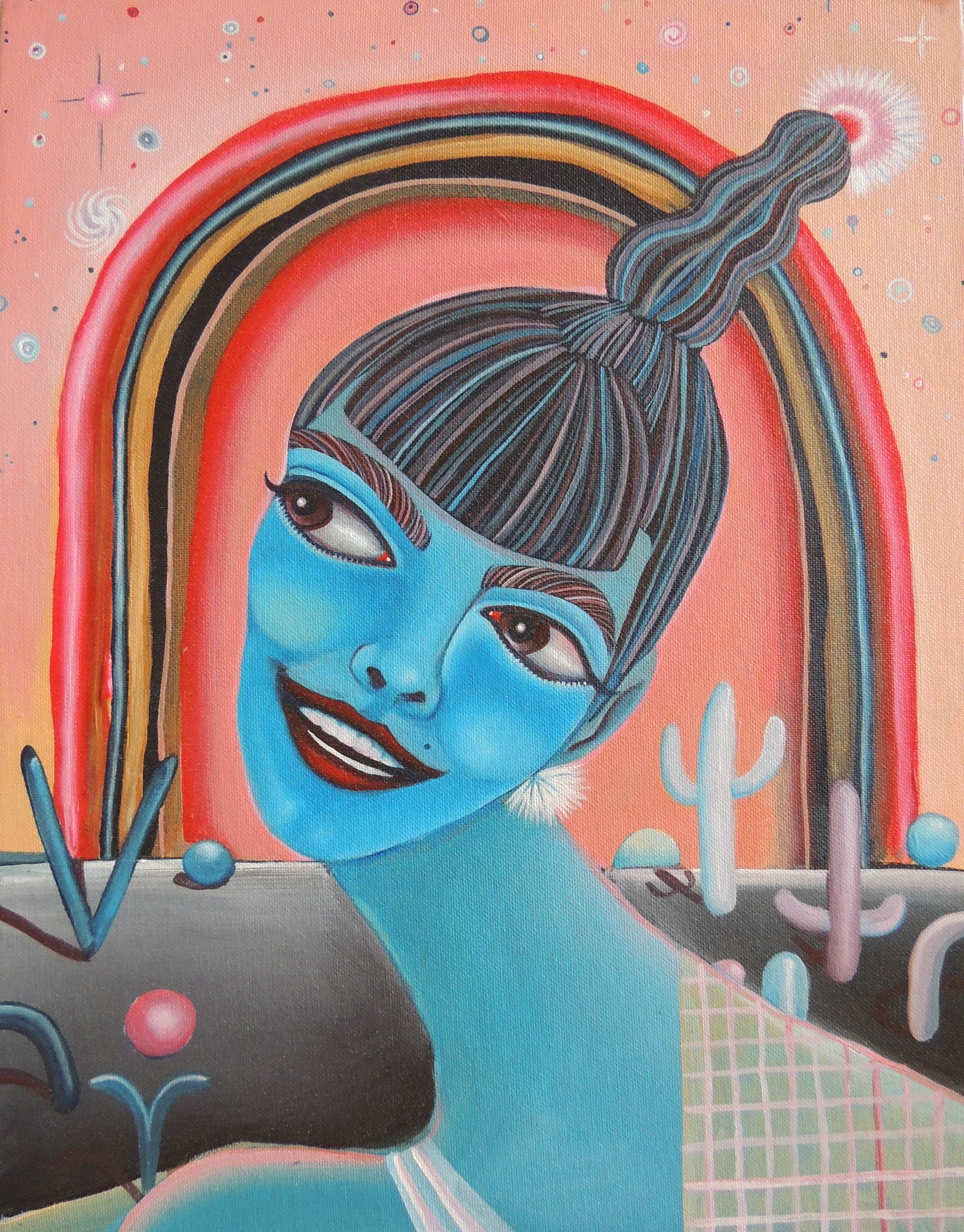 Laemmle's Art in the Arthouse presents ISABELLA KELLY-RAMIREZ: WHO IS SHE? Explore the bold, dynamic works of Kelly-Ramirez on Wednesday, September 5 in our intimate theatre setting. Our special event features a slideshow on the big screen, artist talk, and refreshments. Meet Isabella and stay for the wine, cheese, and conversation Art in the Arthouse is known for. A portion of the sales benefit the Laemmle Foundation and its support of humanitarian and environmental causes in Los Angeles.About the ExhibitIsabella Kelly-Ramirez creates paintings and collages that introduce a host of fascinating females. Modern-day saints and su
[...]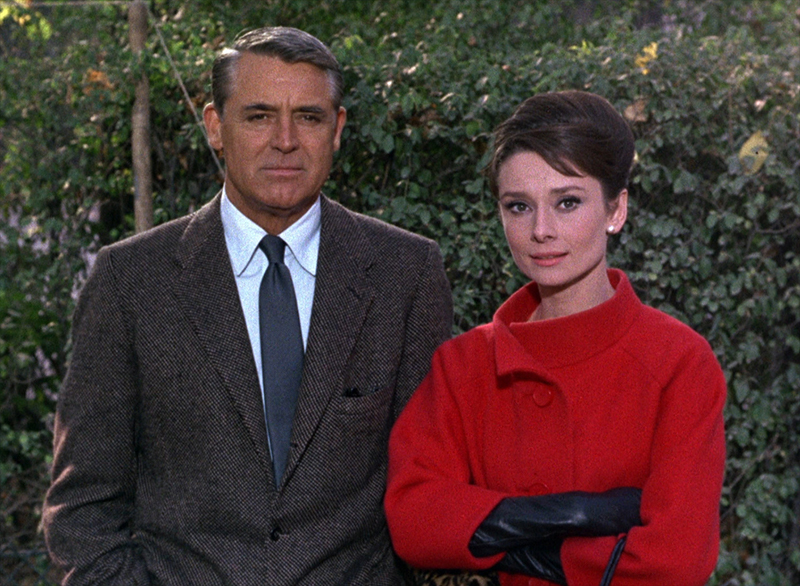 Laemmle Theatres and the Anniversary Classics Series present a tribute to one of most popular stars in Hollywood history, Cary Grant, in two of his most entertaining movies. The program, part of the Twofer Tuesday series of double bills (two-for-the-price-of one) features a 55th anniversary screening of CHARADE (1963) paired with a 70th anniversary screening of MR. BLANDINGS BUILDS HIS DREAM HOUSE (1948) at three Laemmle locations: the Royal, NoHo 7 and Playhouse 7. Cary Grant is remembered for his elegance, casualness and charm As writer Tom Wolfe once put it, he is "consummately romantic and consummately genteel." These two movi
[...]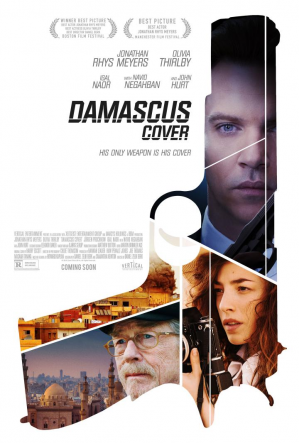 There will be Q&As with DAMASCUS COVER book author Howard Kaplan and film director Daniel Berk at the Laemmle Royal in West LA on Friday, July 20th following the 7pm show, and on Sunday, July 22 after the 4:10pm show.About the film:Ari Ben-Zion, haunted by the death of his son, is assigned by the Mossad to smuggle a chemical weapons scientist out of Syria. Within days his mission goes wrong. To survive Ari reaches out to a deep cover agent code named the Angel. He soon discovers that he is a pawn in a much bigger plan.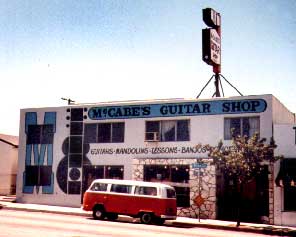 RSVP ON EVENTBRITEThis is a Free EventWe are SOLD OUTEmail sheryl@laemmle.comFor wait list informationThey're back! Our good friends from McCabe's grace us once again with their musical gifts on Sunday, August 5. LAEMMLE LIVE presents McCabe's Guitar Shop for a free pop-up celebration of all things guitar and other choice instruments. McCabe's renowned teachers and students share their wit and wisdom with lively performances and demos. Hosted by Head of Music School Denny Croy at the Monica Film Center.It began in 1958. Furniture designer Gerald McCabe repaired guitars for his folk-singer wife's musician friends who had no local mu
[...]