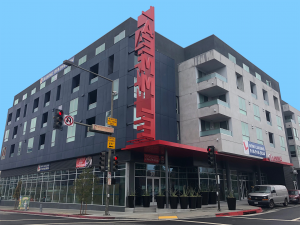 Glendale
207 N. Maryland Ave.
Coming Soon, CA 91206
310-478-3836
Set as myTheatre
Coming August 3rd. Sign Up for Updates!
Laemmle Theatres is pleased to announce the Friday, August 3rd opening of the Laemmle Glendale, a five-screen movie theater located in a mixed-use project one block off Brand Boulevard behind the historic Alex Theatre. Located at the corner of Wilson & Maryland, the Laemmle Glendale will add to Downtown Glendale's dynamic arts and entertainment district. The neighborhood also includes classic restaurants like Carousel and Porto's Bakery & Cafe.
The Laemmle Glendale will feature a blend of programming, combining our signature art house cinema with the best of Hollywood. In addition, event cinema including opera, recorded concerts, stage productions, and repertory cinema will be part of the mix. Read more on our blog...
You can follow us @laemmleglendale on
Twitter
and
Facebook
. Follow
@laemmletheatres on Instagram
. Sign up for our weekly newsletter and you'll...
See what's playing and what's coming soon!
Receive invites to free sneak previews!
Get special offers and deals!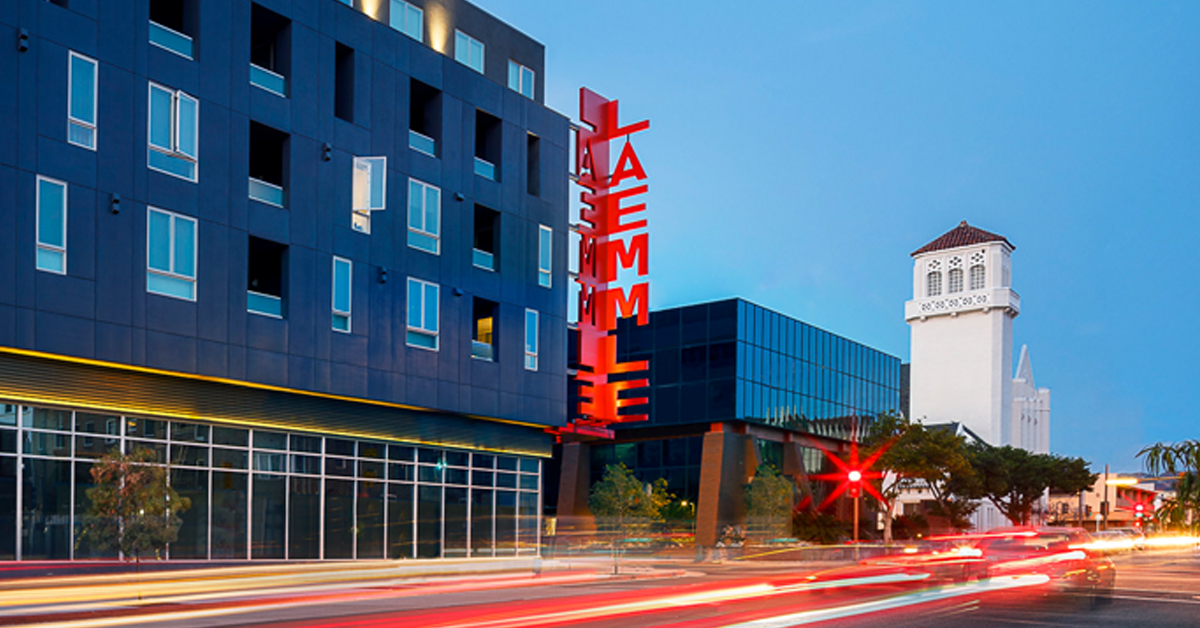 Laemmle Theatres is pleased to announce the Friday, August 3rd opening of the Laemmle Glendale, a five-screen movie theater located in a mixed-use project one block off Brand Boulevard behind the historic Alex Theatre. Located at the corner of Wilson & Maryland, the Laemmle Glendale will add to Downtown Glendale's dynamic arts and entertainment district, home to such local institutions as the Antaeus Theatre Company and the Museum of Neon Art. The neighborhood also includes classic restaurants like Carousel and Porto's Bakery & Cafe.The Laemmle Glendale will feature a blend of programming, combining our signature art house
[...]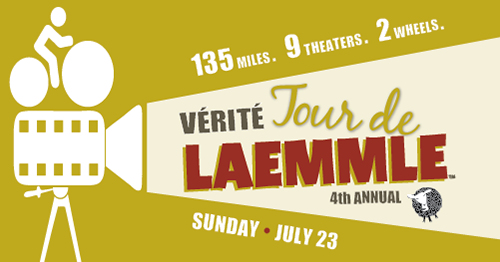 Don't be surprised if you see Greg Laemmle and 100+ other cyclists clip-clopping through a theater lobby this Sunday. They're just rehydrating and taking a well-deserved break in the middle of their epic 135-mile bicycle tour of all eight Laemmle venues!Our Fourth Annual Tour de Laemmle starts bright and early this Sunday, July 23rd. Participants leave the Monica Film Center in Santa Monica at 7:00AM before making their way to Beverly Hills, Claremont, Pasadena, Glendale, NoHo, Encino, West LA, and back to Santa Monica.You can follow along from the comfort of your chair by visiting tourdelaemmle.com/share where riders will share their Instagr
[...]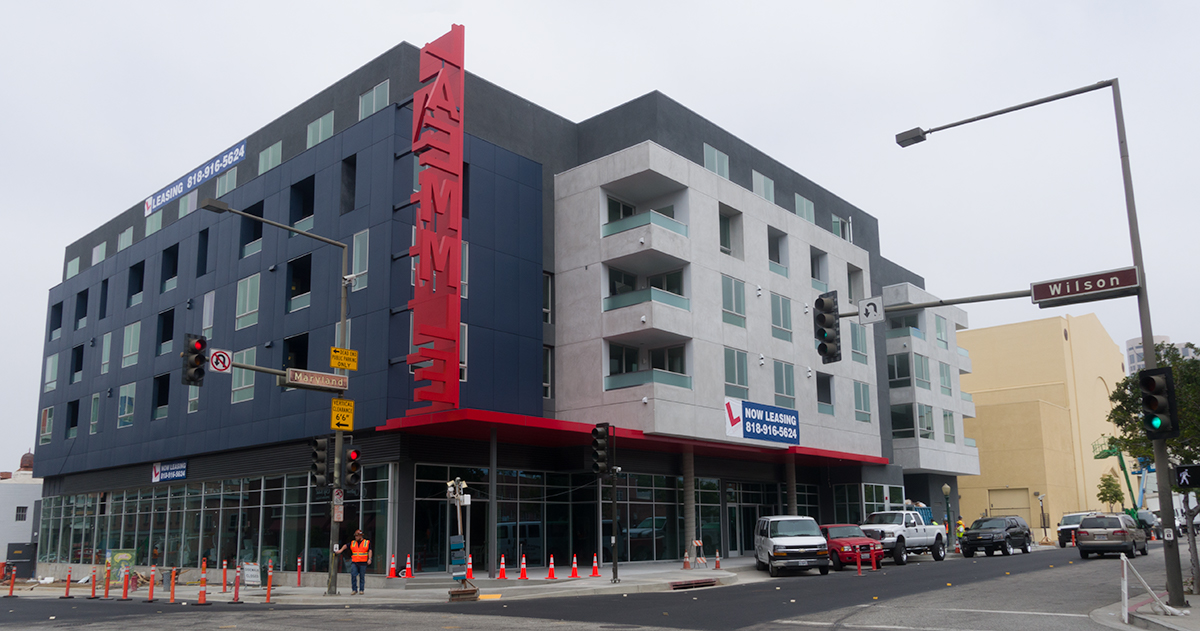 One of the most fun and free things to do in our fair megalopolis is CicLAvia and this Sunday, June 11 from 9 to 4 you can enjoy a brand new route between Atwater Village and Glendale. Streets will be closed to cars and open for cyclists, pedestrians, runners and skaters to use as a recreational space. The Laemmle Charitable Foundation has been a proud sponsor for several years and we are super excited that this will be the first CicLAvia in Glendale.If you think of Glendale as the sleepy L.A. suburb it once was, you ought to see how things have changed. Brand Avenue is now one of the more vibrant central business streets in t
[...]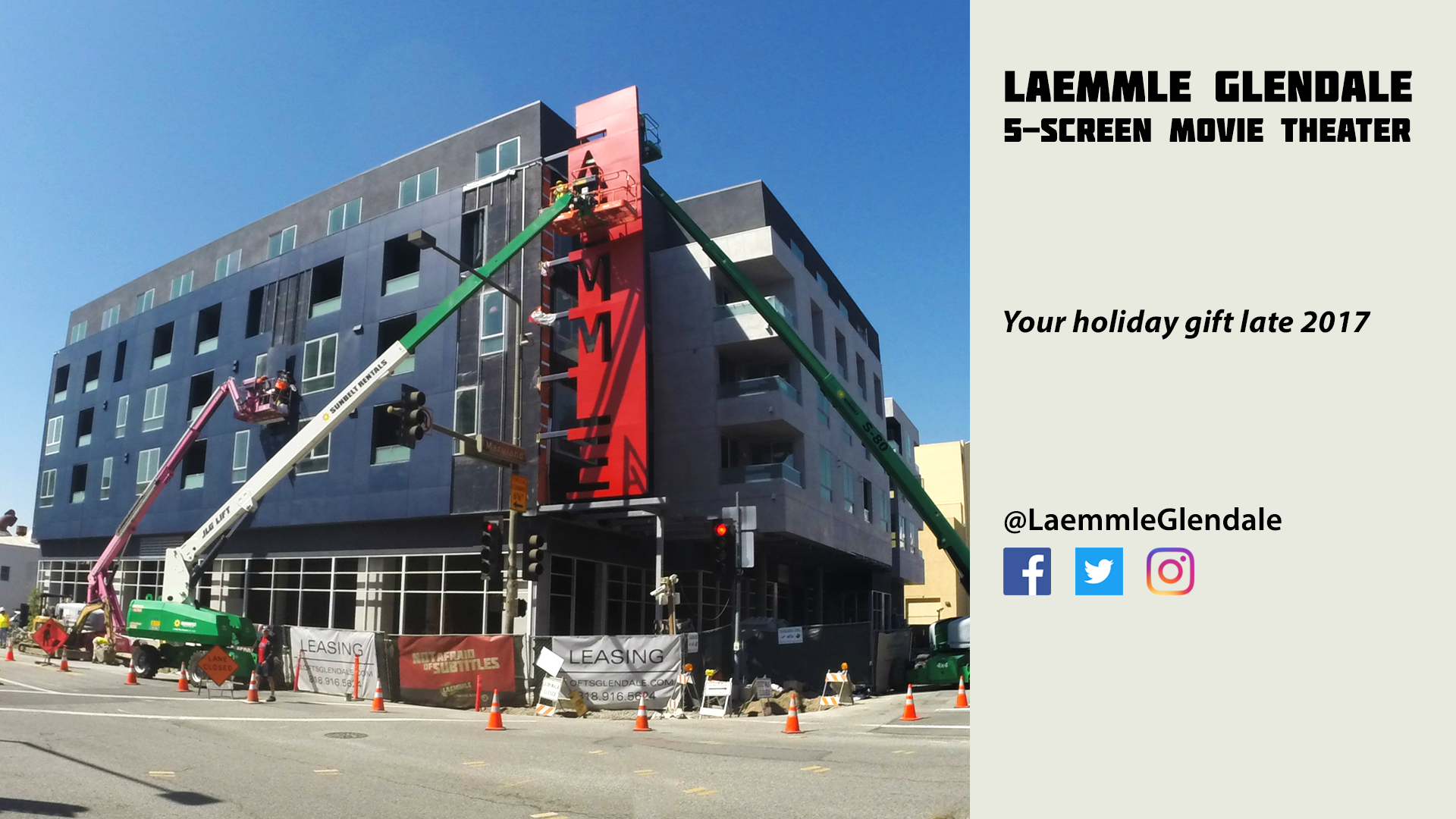 Way back in 2014 we talked to the L.A. Times about our company's 75th anniversary and what we had up our sleeves for the future. That's when many of you first learned of our project located at Wilson and Maryland Avenues in the heart of Glendale. How time flies! We're happy to report the Laemmle Glendale is expected to open in time for the holidays in late 2017!Yes, seeing is believing, so we submit this short time-lapse of the "LAEMMLE" sign installation on our just visiting a Laemmle theater isn't enough for you, how about living atop one? Lease applications are now being accepted for the 42 luxury lofts above
[...]