Observed with warmth and sensitivity, this is a rewardingcoming-of-age drama.
--Hollywood Reporter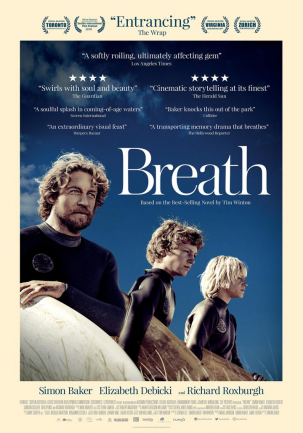 Spread the word about this film!
COMING SOON OPENS IN 14 DAYS, JUNE 8
Breath
Based on the award-winning, international best-selling novel by Tim Winton, Simon Baker's directorial debut BREATH follows two teenage boys, Pikelet and Loonie (newcomers Samson Coulter and Ben Spence in breakthrough performances), growing up in a remote corner of the Western Australian coast. Hungry for discovery, the pair form an unlikely friendship with Sando (Simon Baker), a mysterious older surfer and adventurer who pushes the boys to take risks that will have a lasting and profound impact on their lives. Also starring Elizabeth Debicki and Richard Roxburgh, BREATH is an authentic coming-of-age drama set in an idyllic 1970s coastal Australia.

"Tender and resonant." – Screen International

Featured as the opening night film at the Australian International Screen Forum at Film Society Lincoln Center


Language: English
Get Tickets
Tickets for "Breath" will go on sale no later than Tuesday, Jun 5th at 7pm.
BE ADVISED: Ticketing may begin earlier. Please check back regularly for updates.