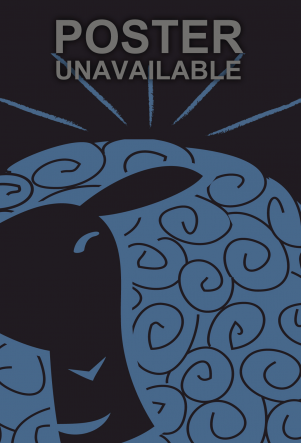 Spread the word about this film!
NO LONGER PLAYING
2018 Claremont Film Festival
The Claremont Film Festival will celebrate their 10th annual event on Thursday May 17th at the Claremont Laemmle Theatre. The festival screens remarkable short films from around the world. The festival organizers search for films throughout the year and contact the filmmakers of the most remarkable for them to be shown. The May 17th event will highlight eleven films from countries around the world including Britain, Canada, Spain and the Ukraine.

Guests may purchase tickets online at www.ClaremontFilmFest.com. A reception follows the screening the Le Pain Quotidien.

You will see these remarkable films!


Russian Roulette - Ben Aston
Lucy (Bec Hill), a lonely Australian woman living in London, talks to people on a Chatroulette-like site that connects a rotating group of strangers. She's about to give up on this cast of drips when, closing her laptop, she hears a voice protesting from within it. It's Yergey (Stewart Lockwood), a Russian astronaut—a maintenance man on a deep-space telescope. He's chatting with her from outer space.
Director Ben Aston is a London born filmmaker, raised in Singapore, Hong Kong, Shanghai, Australia and Bath. After graduating with a BA in Philosophy from Kings College London, he spent a year setting up a production house with friends, creating short films, music video and ads for political organisations resulting in a televised gig that ended up paying for his first term at the London Film School.


The Birth of the Camera Phone - Jonathan Green
On 11 June 1997 Philippe Kahn had just taken his pregnant wife to the hospital, where she gave birth to their daughter, Sophie, while Kahn gave life to the first ever camera phone photo.
The story is told through this witty short film.
In 2016 Time Magazine included Kahn's first camera phone photo in their list of the 100 most influential photos of all time."


Mend and Make Do - Bexie Bush
Lyn Schofield, now in old age, spends eight minutes narrating the some of her happiest and saddest memories. Overlaid onto this nostalgic monologue is a beautiful stop-motion animated reflection of those memories through everyday household items. As the film twists and turns through Schofield's stories, household items bend into shapes that mirror these experiences.
A pair of curtains plays the part of a prom date, and a clothes hanger the part of a mother. Mend and Make Do, made only by 10 students, captures a classical atmosphere whilst maintaining a grip over the audience's emotions. The palimpsests of the past seem to dance around as if to command relevance and usefulness, and the result is highly effective.

The Butter Knife - Eshaana Sheth
Eshaana Sheth describes her short film, "The Butter Knife" as "a snapshot of modern, intercultural dating." The six minute film marks Sheth's first time directing something she wrote, and it has already received multiple accolades including "Best Romantic Comedy" at the Los Angeles Film Awards.

Eshaana is a first-generation Indian American filmmaker, writer, and performer from Claremont. Previously she studied in Melbourne, Australia and New York City, where she graduated Cum Laude from Barnard College of Columbia University and authored a thesis on the relationship between comedy film, masculinity, and the 2008 financial crisis. Her credits include producer, writer, director, and actress, and her artwork and play writing has been published in international literary magazines and media publications. On stage, she has studied Chekhov, improvisation, and solo performance at Columbia University, Upright Citizens Brigade, and Anthony Meindl's Actor Workshop. Additionally, she has worked in feature films such as Noah Baumbach's Mistress America (2015). The Butter Knife (2018) marks Sheth's directorial debut.


Oscar - Marie-Josée Saint-Pierre
From the young prodigy's beginnings in Little Burgundy to his triumphs on the international stage alongside the biggest stars of his time, Oscar explores the profound solitude of an artist constantly on tour, and the difficulty in reconciling his professional success with his role as husband and father.Brilliantly mixing animated sequences and archival footage, Marie-Josée Saint-Pierre paints a touching portrait of virtuoso pianist Oscar Peterson. Set to the tunes of Peterson's sometimes catchy, sometimes melancholy-tinged compositions, the film alternates between animated sequences and footage of radio and video interviews to tell a heartfelt story about a life in jazz.
Born in Murdochville, Quebec, Marie-Josee Saint-Pierre is a French Canadian filmmaker based in Montreal, Canada. Saint-Pierre obtained a B.F.A. Honors in Film Animation and an M.F.A. in Film Production from The Mel Hoppenheim School of Cinema at Concordia University. Overall, her film work has been screened at over 150 prestigious festivals around the world while receiving many awards. She has lectured on the art of the animated documentary filmmaking in Europe, Asia and in Canada.


The Door - Juanita Wilson
The Door, directed by Juanita Wilson and produced by James Flynn, was nominated for Best Live Action Short Film at the Academy Awards 2010. Filmed in Pripyat and Kiev, Ukraine, with Russian dialogue and English subtitles, The Door explores events associated with the 1986 Chernobyl disaster through the eyes of Nikolai (Igor Sigov), Anya (Juliette Gering) and their daughter Lena (Liliya Grechk). The film opens with an absurd act: stealing a door. This raises a question in the viewer's mind, a question which is not answered until the final shot where the door's purpose is revealed. Then, what had seemed an absurd act turns into a simple statement of human dignity, of people making sense of loss through ritual.


Fly By Night - Olivia Loomis Merrion
Friday through Sunday evenings at dusk, a massive flock of pigeons elegantly twirled, swooped, and glided above the East River, as Duke Riley orchestrated a series of performances occurring regularly throughout late spring. At the call of a whistle, thousands of birds emerged from their home in a grand, converted historic boat docked at the Brooklyn Navy Yard. The pigeons circled above the river as the sun sets over Manhattan, and small leg bands, historically used to carry messages, were replaced with tiny LED lights, illuminating the sky in a transcendent union of public art and nature.
Fly By Night pays homage to pigeon keeping, both in New York and farther afield. Pigeons have been domesticated for thousands of years and kept by people around the world for their companionship, sport, and service. Locally, each neighborhood in New York once had a community of pigeon keepers (or fanciers, as they are commonly known); a dense network of rooftop pigeon lofts stretched across the five boroughs. While property development and population shifts have caused the practice to wane, Fly By Night reflected back on and made visible this largely forgotten culture.


High Chaparral - David Freid
One of the last places you might expect to find an American-style Wild West theme park is in the middle of a Swedish forest, yet High Chaparral and its second life as a refugee camp feels strangely appropriate. With so much immigration in a short amount of time, Sweden has had a lot of logistics to work out - like where to put them all. When asked about his decision to allow his theme park to become a camp while closed for the winter, Emil Erlandsson said that he knew his grandfather would've done the same. "He built this place with the philosophy of the American settlers." While many refugees take shelter in tents and athletic stadiums, this bizarre and unexpected American West setting in the middle of a Swedish forest in the middle of winter has become one of the better refugee camps in Sweden. And for 500 refugees, one of the most unique camps in the world, and a safe place far away from home.



Speed Dating - Isaac Feder
Speed Dating is a brilliant romantic comedy written by, and starring, Brian Beery, and directed by Isaac Feder. In this American short film we find Greg, who has recently broken up with his long-term girlfriend, trying a speed dating evening. He is confronted with a series of comically incompatible women until he meets one woman who is different from the rest and keen to have an honest conversation with him. Is this the girl for which Greg is waiting and will he finally be able to open up about his feelings?
Isaac Feder, an award-winning film and television director, was named one of the Top 10 New Directors by The Focus Pull Film Journal. A Chicago native and graduate of Northwestern University, Feder holds a Master of Fine Arts Degree from the American Film Institute Conservatory. He and his wife, actress Abbe Meryl Feder, live in Los Angeles.


December 21st - Leo Burnett
Carmina, a retired teacher in a quaint seaside town in Spain, unknowingly sees a replay of the previous year's lottery announcement and mistakenly thinks she has won. While everyone is aware the announcement isn't due till the next day, their love and support for Carmina inspire them to get in on the act as Carmina's son and grandson rally the townsfolk to keep the celebration going. They toast with champagne, ring the church bells, stage a news interview, and even get the local police to lead the way to the local lighthouse for a big party.
As neighbors embrace Carmina, it becomes apparent that winning is secondary, in keeping to the lottery's theme of "There's no bigger prize than sharing."



Game - Jeannie Donohoe
A new kid in town shows up at the high school boys basketball tryouts and instantly makes an impression. Will talent and drive be enough to make the team?
Jeannie Donohoe is an award-winning filmmaker based in Los Angeles and was selected from over 4,600 applicants to write and direct Game for Lexus Short Films. Jeannie earned her MFA with honors in Directing from Columbia University. She attended Dartmouth College as an undergraduate, and also earned an MS in Education while teaching middle school in the Bronx through the Teach for America program. Jeannie is currently developing her first feature-length film.