Damn-near immaculate music documentary.
--Guardian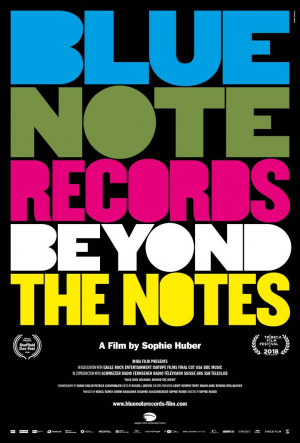 Spread the word about this film!
COMING SOON OPENS IN 9 DAYS, JUNE 28
Blue Note Records: Beyond the Notes
The iconic jazz label Blue Note Records, founded in New York by two German Jews who fled Berlin, became the home to Thelonious Monk, John Coltrane, Miles Davis, Art Blakey, Herbie Hancock, Norah Jones and so many more. In 1939, Alfred Lion and Francis Wolff, both passion about jazz, a musical genre banned in Nazi Germany, established Blue Note Records. Blue Notes' history goes beyond the records, encompassing the struggle of black artists to be heard, fair royalties, and the idea of music as a revolutionary force. It would become the most influential jazz label of the post-war era. Everyone who mattered in jazz recorded for Blue Note. This film looks back to the glory days while showing how the label, now under the supervision of the Grammy Award-winning master producer Don Was, remains socially and musically relevant. No jazz lover will want to miss this revelatory and thrilling musical feast.

Q&A with Don Was, President of Blue Note Records, moderated by Rabbi Naomi Levy of Nashuva

In partnership with Nashuva
Sponsored by Elke & Larry Ereshefsky

Runtime: 85 min
Language: English
Get Tickets
Tickets for "Blue Note Records: Beyond the Notes" will go on sale soon. Please bookmark this page and return to check availability.