Themes of loss, grief and separation are pitched at just the right level to resonate with children and adults alike.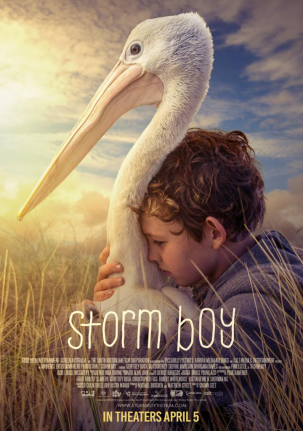 Spread the word about this film!
Last Chance! Sun. Apr 21
Storm Boy
A beautiful and contemporary retelling of Colin Thiele's classic Australian tale. 'Storm Boy' has grown up to be Michael Kingley, a successful retired businessman and grandfather. When Kingley starts to see images from his past that he can't explain, he is forced to remember his long-forgotten childhood, growing up on an isolated coastline with his father. He recounts to his granddaughter the story of how, as a boy, he rescued and raised an extraordinary orphaned pelican, Mr Percival. Their remarkable adventures and very special bond has a profound effect on all their lives. Based on the beloved book,
Storm Boy
is a timeless story of an unusual and unconditional friendship.

Runtime: 98 min
Language: English
Get Tickets
Click a
BLUE SHOWTIME
to purchase tickets
Note:
There were no showtimes for Fri, Apr 19th, so instead we're showing you showtimes for the next available date on Sat, Apr 20th.