This Just In...
LORDS OF CHAOS Q&A's on Friday, 2/15 and Saturday, 2/16 following the 7:30 pm shows at the Ahrya Fine Arts featuring Director Jonas Akerlund and star Rory Culkin.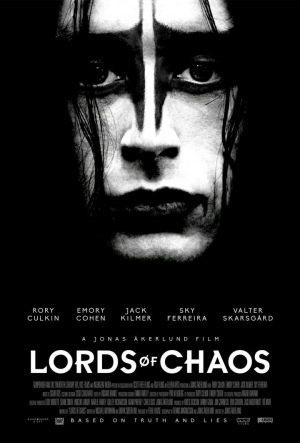 Spread the word about this film!
NOW PLAYING
Lords of Chaos
The story of True Norwegian Black Metal and its most notorious practitioners - a group of young men with a flair for publicity, church-burning and murder: MAYHEM.

Oslo, 1987. Seventeen year-old Euronymous is determined to escape his idyllic Scandinavian hometown and create "true Norwegian black metal" with his band, MAYHEM. He's joined by equally fanatical youths - Dead and Varg. Believing that they're on the cusp of a musical revolution, the group gets even darker driven by the black metal dogma to spread evil.

They begin burning down churches throughout the countryside and stealing tombstones for their record store. But when the press catches up with them and Euronymous takes more credit than he's earned for the group's violent acts, Varg, fresh out of jail, arranges a dark encounter to settle the score and ultimately
determine who the darkest black metal musician is.

Runtime: 117 min
Language: English
Get Tickets
Click a
BLUE SHOWTIME
to purchase tickets