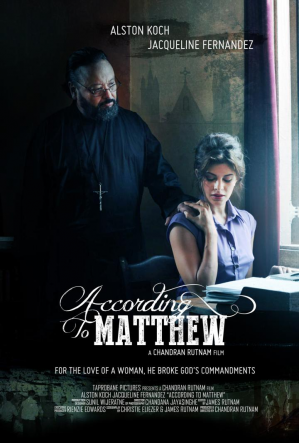 Spread the word about this film!
NO LONGER PLAYING
According to Matthew
The true story of Father Matthew Pieris, a popular and powerful Anglican priest of St. Paul's Church in Colombo, Sri Lanka. Father Matthew was also a well respected and sought after exorcist who in the late 1970's conspired with his mistress to murder his wife and his mistress's husband by gradually poisoning them with overdoses of insulin. He evaded detection because of his standing in the community and fearlessly continued with his nefarious activities.