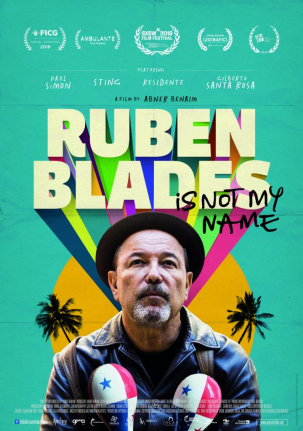 Spread the word about this film!
COMING SOON OPENS IN 31 DAYS, FEBRUARY 15
Ruben Blades is Not My Name
Part of our Culture Vulture series. For more screenings and information, visit: www.laemmle.com/culturevulture.
Latin American icon Ruben Blades was at the center of the New York Salsa revolution in the 1970's. His socially charged lyrics and explosive rhythms brought Salsa music to an international audience. Blades has won 17 Grammys, acted in Hollywood, earned a law degree from Harvard and even run for President of his native Panama. Critically acclaimed director Abner Benaim takes us on a journey through Ruben's 50 year career, revealing that Ruben still has both musical and political ambitions. This is a film about a living legend and his struggle to come to terms with his legacy.


Genre:
Culture Vulture
Language:
English, Spanish
Get Tickets
Click a
BLUE SHOWTIME
to purchase tickets
Note:
There were no showtimes for Tue, Jan 15th, so instead we're showing you showtimes for the next available date on Mon, Feb 18th.