This Just In...
AFFAIRS OF STATE director Eric Bross and director of photography Horacio Marquínez will participate in Q&A's at the Music Hall after the 7:20 show on Friday, June 15; both screenings on Sunday and Monday, June 17 and 18; and after the 7:20 show on Thursday, June 21. Screenwriter Tom Cudworth will join them for all but the Thursday screening.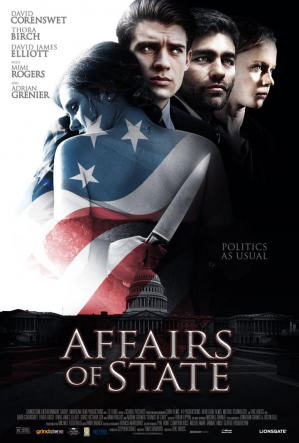 Spread the word about this film!
Last Chance! today
Affairs of State
In his quest for power, DC aide Michael Lawson will do anything to take part in Senator Baines' White House campaign, including blackmailing Baines' shady advisor (Adrian Grenier, "Entourage") and sleeping with the candidate's wife (Mimi Rogers). But when he gets involved with Baines' alluring daughter, Lawson learns his dangerous game could have a deadly payoff. Also starring Thora Birch (
Ghost World, Patriot Games, American Beauty
), this pulse-pounding thriller is a timely match for today's turbulent political climate.



Genre: Drama
Runtime: 98 min
Language: English
Get Tickets
Click a
BLUE SHOWTIME
to purchase tickets