'Pin Cushion' is a whimsical and achingly sad story.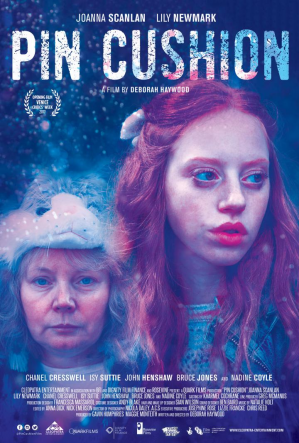 Spread the word about this film!
COMING SOON OPENS IN 4 DAYS, FRIDAY JUL. 20
Pin Cushion
Pin Cushion
is the heart-wrenching story of an unusually close mother and daughter, Lyn and Iona, who are excited for their new life in a new town. Iona eventually finds three "best friends" and mom feels left out, so she makes friends with a neighbor. But all is not right, and when Lyn understands what is really going on with her daughter, she figures out a way to punish her friends and keep Iona safe by her side forever.



Language: English
FEATURED REVIEW: Nikki Baughan, The List
Despite its title, the feature debut from award-winning short filmmaker Deborah Haywood is determinedly hard to pin down. With its colour-clash aesthetic and cast of extreme characters it may look like a Wes Anderson film but it plays more like Heathers meets Carrie – even that...
Get Tickets
Click a
BLUE SHOWTIME
to purchase tickets
Note:
There were no showtimes for Mon, Jul 16th, so instead we're showing you showtimes for the next available date on Fri, Jul 20th.