This Just In...
IZZY GETS THE F*CK ACROSS TOWN writer-director Christian Papierniak will participate in a Q&A at the Monica Film Center after the 7:40 PM screening on Friday, June 22.
Smartly written with stellar acting and deft direction, this hilarious movie demands to be seen as soon as possible.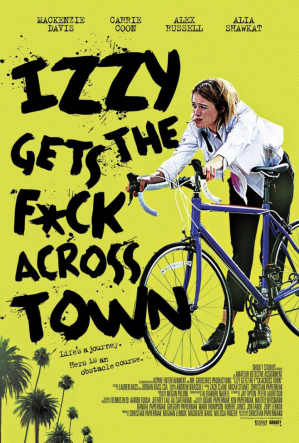 Spread the word about this film!
COMING SOON OPENS TOMORROW! FRIDAY JUN. 22
Izzy Gets the F*ck Across Town
Riot grrrl rocker and shameless hot mess Izzy wakes up hungover AF to find out that her ex-boyfriend is celebrating his engagement to her ex-best friend tonight at a bougie party across town. Enraged and desperate, Izzy embarks on a frenetic quest across Los Angeles to break up the party in order to fulfill what she believes to be her destiny ... before it's too late.


Genre: Comedy, Drama
Runtime: 87 min
Language: English
Get Tickets
Click a
BLUE SHOWTIME
to purchase tickets
Note:
There were no showtimes for Thu, Jun 21st, so instead we're showing you showtimes for the next available date on Fri, Jun 22nd.