Winner
Audience Award ~ Documentary
Sundance Film Festival
Nominee
Grand Jury Prize ~ World Cinema: Documentary
Sundance Film Festival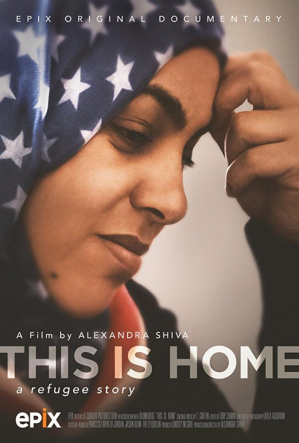 Spread the word about this film!
NO LONGER PLAYING
This Is Home: A Refugee Story
From acclaimed filmmaker Alexandra Shiva (
How To Dance in Ohio
,
Stagedoor
), and executive producer Jason Blum comes the urgent and beautiful story of a tight knit community of Syrian immigrants who are resettled in Baltimore. Upon their arrival, they have eight months to find jobs, learn English, and become self sufficient, all while they are still getting oriented in a new country and coping with the aftermath of the horrors that they endured in Syria. And then right in the middle of their resettlement process, President Trump issues his travel ban on all refugees for Muslim-majority countries, and overnight their lives and safety become even more perilous than they could have imagined. With incredible empathy, director Shiva highlights the inherent decency of a displaced community desperate for help within a country increasingly hostile to them and their plight.
Runtime:
91 min
Language:
Arabic, English
Awards:
Winner, Audience Award ~ Documentary, Sundance Film Festival
Nominee, Grand Jury Prize ~ World Cinema: Documentary, Sundance Film Festival