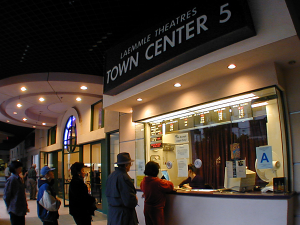 Town Center 5
17200 Ventura Blvd.
Encino, CA 91316
310-478-3836
Set as myTheatre
Get Tickets
Click a
BLUE SHOWTIME
to purchase tickets

98 min. NR

PG-13

127 min. R

115 min. PG-13

126 min. PG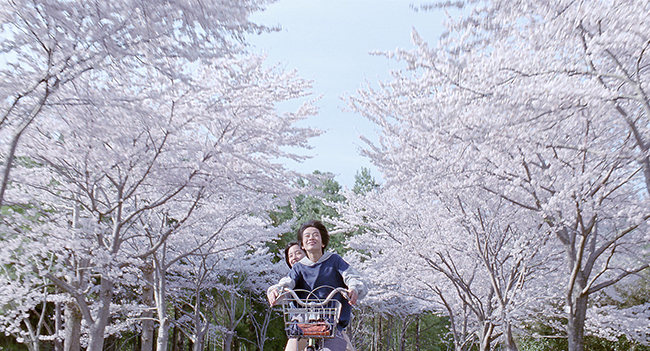 We are proud to present the exclusive Los Angeles engagement of Hirokazu Kore-eda's OUR LITTLE SISTER beginning Friday, July 8th at the Royal Theater, expanding July 15th to the Playhouse 7 and Town Center 5. Internationally acclaimed for films like Still Walking, Like Father, Like Son, and After Life (one of my all-time favorites), Kore-eda's latest is based on the best-selling manga series Umimachi Diary. Three twenty-something sisters – Sachi, Yoshino and Chika – live together in a large old house in the seaside town of Kamakura. When they learn of their estranged father's death, they decide to travel to the countryside for his funer
[...]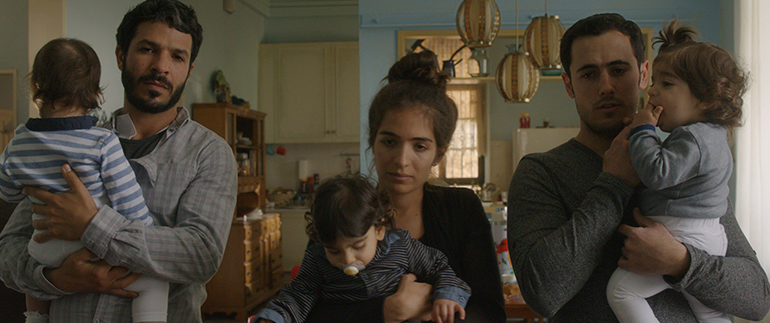 On July 1st we'll open the quirky, wry dramedy The Kind Words at the Royal and Town Center. Nominated for 12 Israeli Academy Awards, the film follows three Jewish Israeli siblings – Dorona and brothers Netanel and Shai – who, in the wake of their mother's death, learn the man who raised them is not their biological father. The revelation sends them on a trip from Israel across France to discover the truth about their real dad. The sixth feature from writer-director Shemi Zarhin explores an unraveling family secret and the bittersweet journey of self-discovery that follows. Zarhin wrote of his film: "I love stories where life is lived 'o
[...]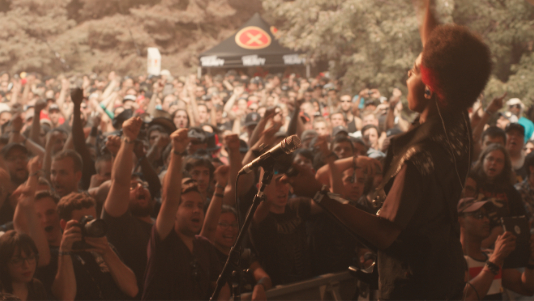 We've got four very cool music films coming up: On June 16 we'll screen Iggy Pop: Live in Basel 2015 at five of our venues, the Fine Arts, Claremont 5, NoHo 7, Playhouse 7 and Monica Film Center. We'll open The Music of Strangers: Yo-Yo Ma and the Silk Road Ensemble for week-long engagements on June 17th at the Playhouse and Town Center and a week later at Monica Film Center and Claremont. On July 1 we open the rock doc Breaking a Monster at the Monica Film Center. And finally we'll feature Nick Cave and Bad Seeds' One More Time with Feeling at the Fine Arts, Claremont, NoHo, Playhouse and Monica Film Center on September 8. Iggy Pop: Live
[...]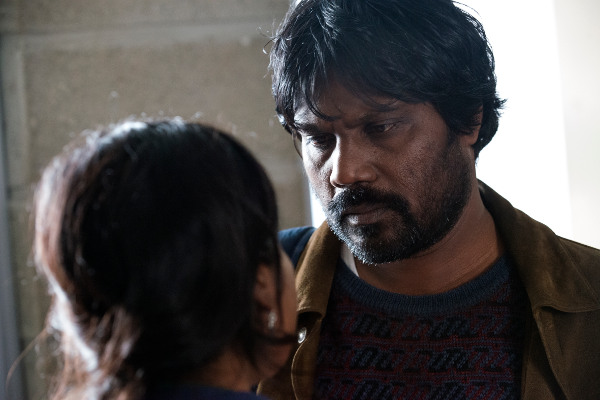 We are very excited to open Jacques Audiard's DHEEPAN this Friday at the Royal and May 20th at the Playhouse 7 and Town Center 5. Winner of the Palme d'Or at last year's Cannes Film Festival, Audiard's (The Beat that My Heart Skipped, Rust and Bone, A Prophet) latest is a gripping, human, and timely tale of survival in which three Sri Lankan refugees pose as a family to flee their war-ravaged homeland for France, only to find themselves embroiled in violence in the Parisian suburbs. Slate just posted this interview with M. Audiard and his lead actor, Jesuthasan Antonythasan: Slate's Aisha Harris: Jacques, what drew you to telling this s
[...]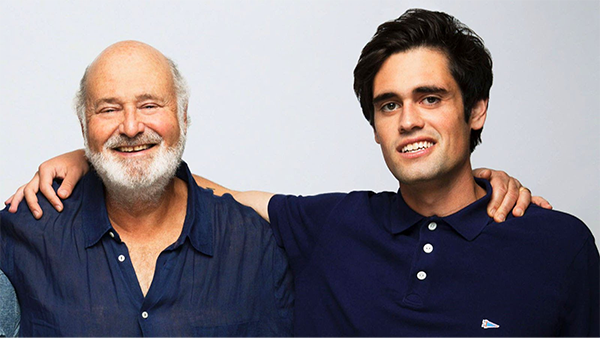 BEING CHARLIE director Rob Reiner and his son, co-screenwriter Nick Reiner, will participate in Q&A's following the 7:10 PM screening at the Ahrya Fine Arts in Beverly Hills on Saturday, May 7th and after the 4:30 PM screening at the Town Center in Encino on Sunday, May 8th.