This Just In...
Legendary filmmaker Hsiao-Hsien Hou will participate in Q&A's after the following screenings of his new film THE ASSASSIN: Friday, October 16th after the 7 PM show and Saturday, October 17th after the 4:20 PM show at the Fine Arts in Beverly Hills; Saturday, October 17th after the 7:10 PM show at the Playhouse 7 in Pasadena.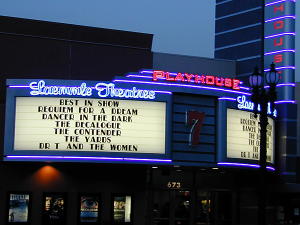 Playhouse 7
673 East Colorado Blvd.
Pasadena, CA 91101
310-478-3836
Set as myTheatre
Get Tickets
Click a
BLUE SHOWTIME
to purchase tickets

91 min. PG-13

99 min. R

124 min. R

115 min. R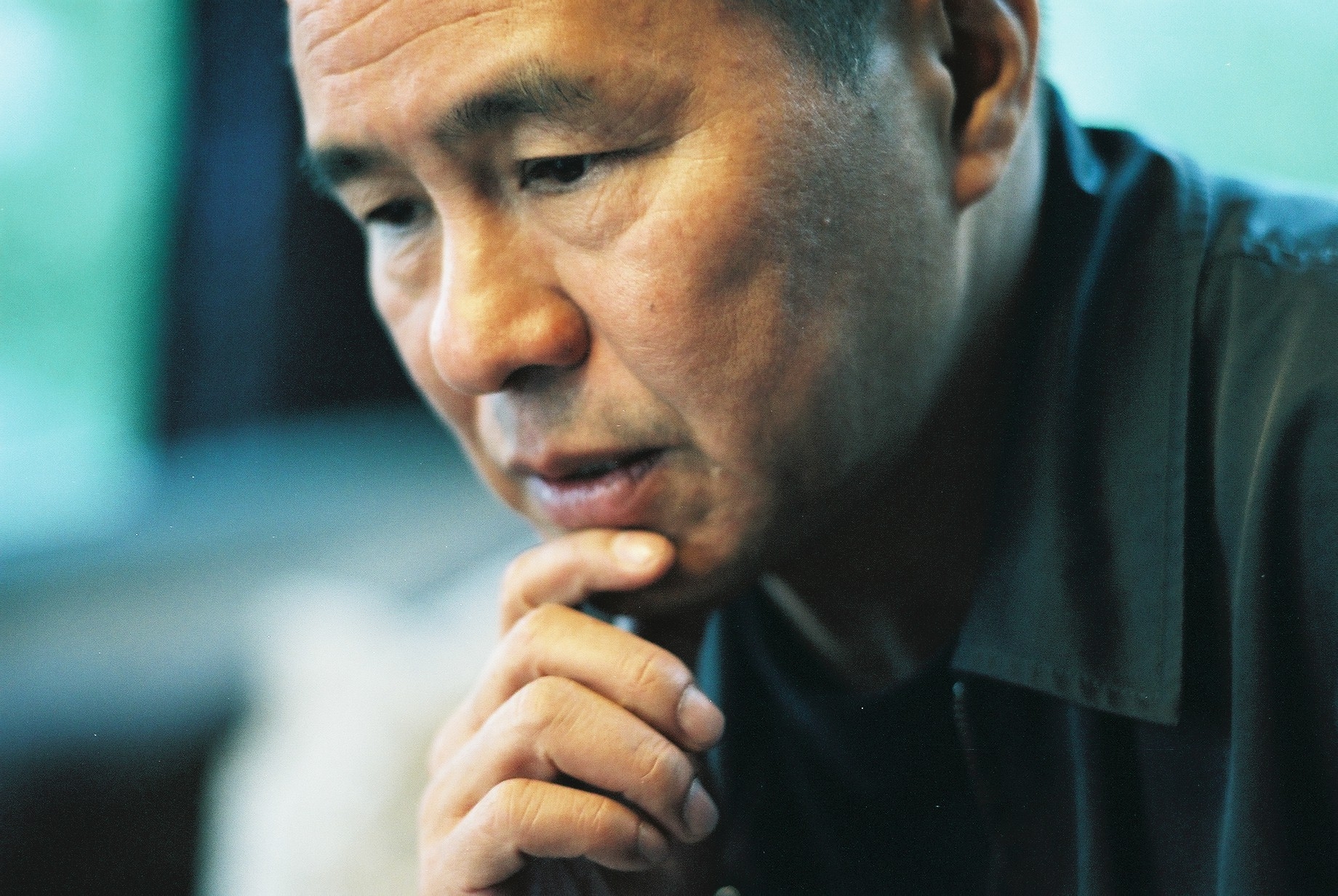 [caption id="attachment_6679" align="alignright" width="400"] Hou Hsiao-Hsien[/caption] Back with his first film in eight years, legendary director Hou Hsiao-Hsien wowed Cannes this year, winning the Best Director prize, with his awe-inspiring THE ASSASSIN. Set in ninth-century China, the protagonist is Nie, a young woman who was abducted in childhood and trained in the martial arts. After years of exile, she returns home a skilled assassin with orders to kill her husband-to-be. She must confront her parents, her memories, and her long-repressed feelings in a choice to sacrifice the man she loves or break forever with the sacred way of the
[...]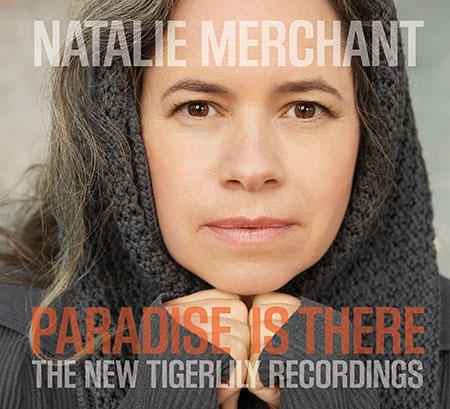 Rock and pop music fans, we have a bunch of upcoming rock doc screenings, something for a variety of tastes. On October 14th we'll screen SCORPIONS: FOREVER AND A DAY at the Royal, Claremont, NoHo 7 and Playhouse. The movie is the result of a year-and-a-half renowned filmmaker Katja von Garnier spent with the German band on what was originally supposed to be the band's farewell tour. We follow them on the road from Bangkok to Moscow, and watch as they scrap their retirement plans, choosing instead to mark their 50th anniversary in 2015 with a new tour, a new album and this movie. The next day, October 15th, Pink Floyd fans can check ou
[...]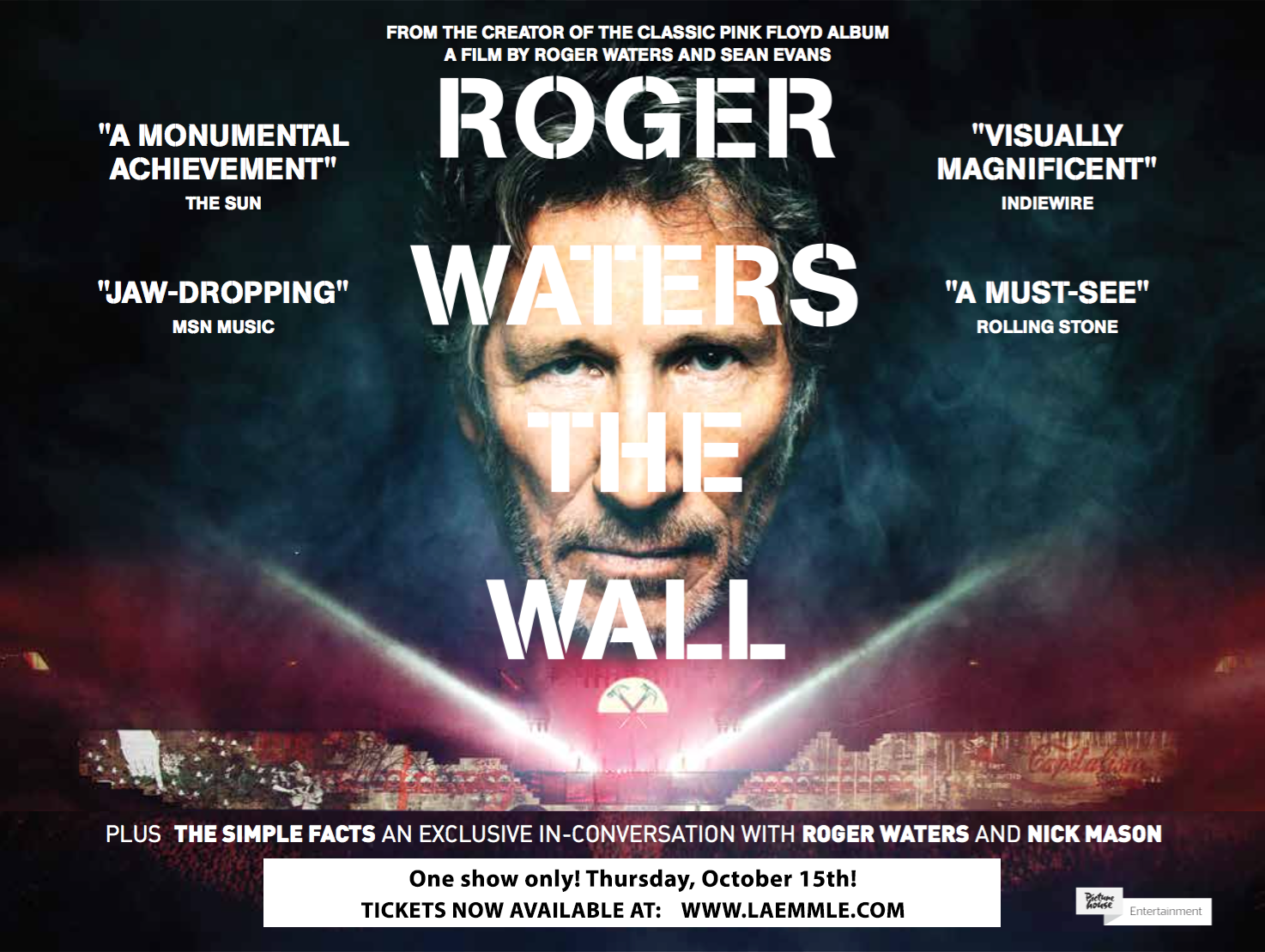 ROGER WATERS THE WALL is not just an immersive concert experience of the classic Pink Floyd album. It's also a road movie of Waters' reckoning with the past and a stirring anti-war event. Moviegoers will also have a unique opportunity to see The Simple Facts, a twenty-minute conversation with Roger Waters and his Pink Floyd bandmate Nick Mason where they answer questions submitted by fans from around the world. ROGER WATERS THE WALL screens at 8PM on Thursday, October 15th at the Ahrya Fine Arts in Beverly Hills, the Claremont 5, Playhouse 7 in Pasadena, and the NoHo 7 in North Hollywood. Purchase your tickets now!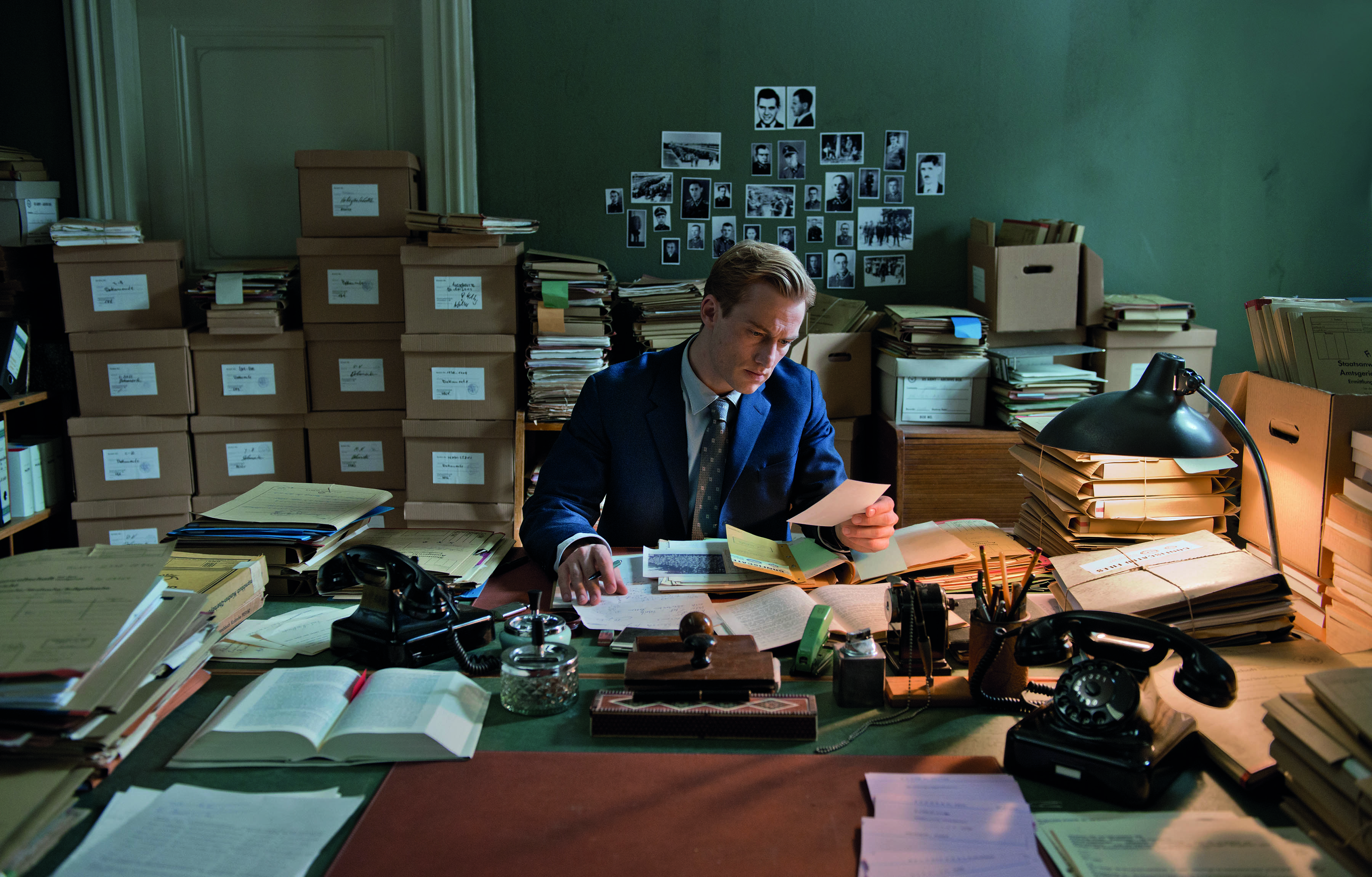 The gripping historical drama LABYRINTH OF LIES [Im Labyrinth des Schweigens], Germany's official submission for the 2016 Best Foreign Language Film Oscar, opens in Frankfurt in 1958. Nobody wants to look back to the time of the Hitler's National Socialist regime. Young public prosecutor Johann Radmann comes across some documents that help initiate a trial against some members of the SS who served in Auschwitz. But both the horrors of the past and others' hostility towards his work bring Johann close to a meltdown. It is nearly impossible for him to find his way through this maze; everybody seems to have been involved or guilty. LABYRINTH
[...]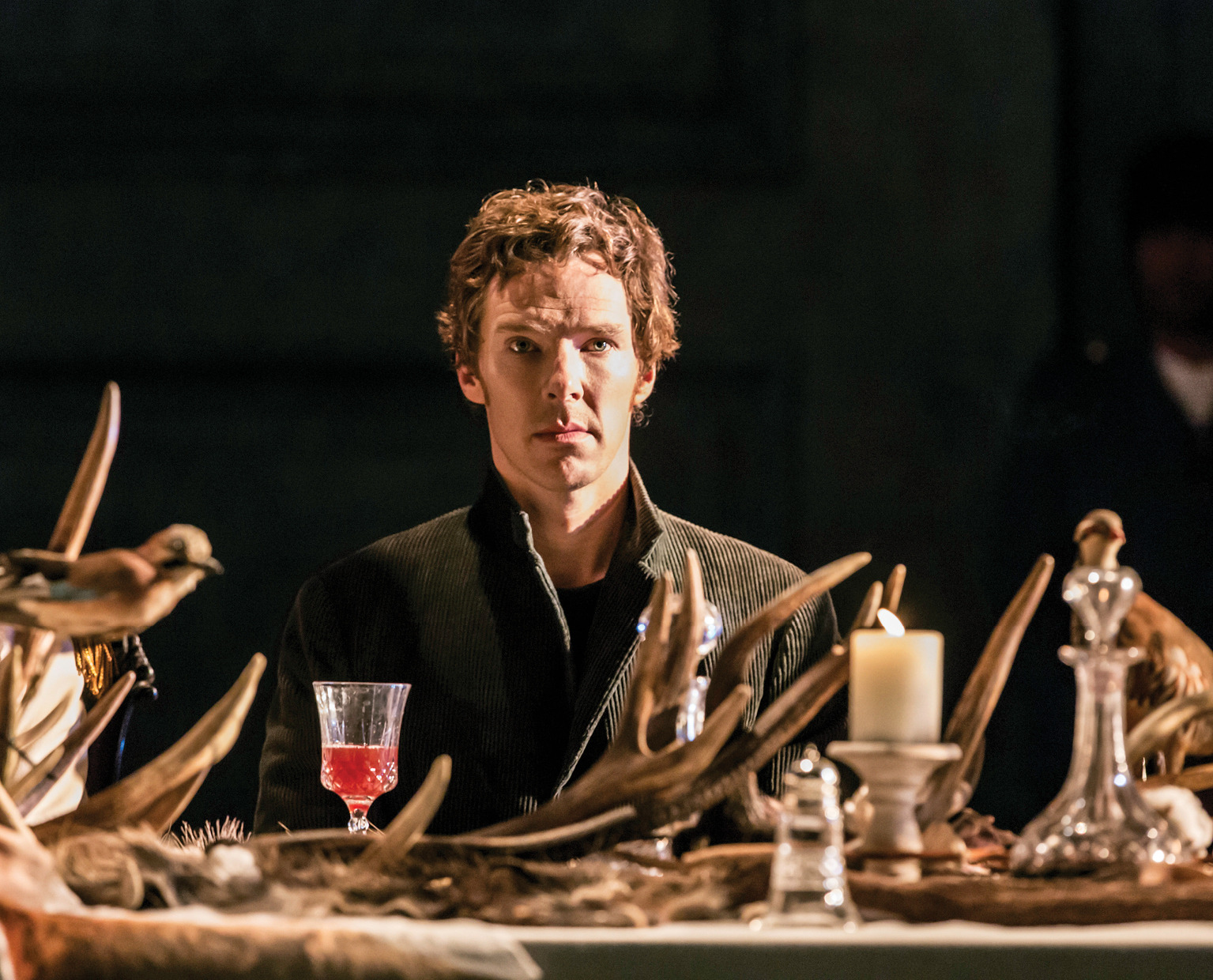 We're celebrating the first anniversary of CULTURE VULTURE with a slew of stellar offerings that will take us into the new year. For the uninitiated, CULTURE VULTURE is our weekly series of opera, stage and ballet/dance performances plus art exhibitions and documentaries. These are often live performances that have been recorded – and they are typically breathtaking! If you are a lover of the high arts and have yet to experience Culture Vulture, you owe it to yourself to attend one of our upcoming programs. Screenings take place Monday nights with repeat performances Tuesday afternoons. Please note that we've shuffled the deck a
[...]