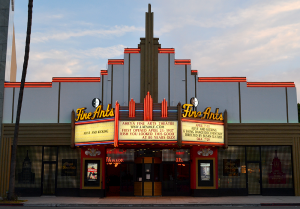 Ahrya Fine Arts
8556 Wilshire Blvd.
Beverly Hills, CA 90211
310-478-3836
Set as myTheatre
Get Tickets
Click a
BLUE SHOWTIME
to purchase tickets
89 min. NR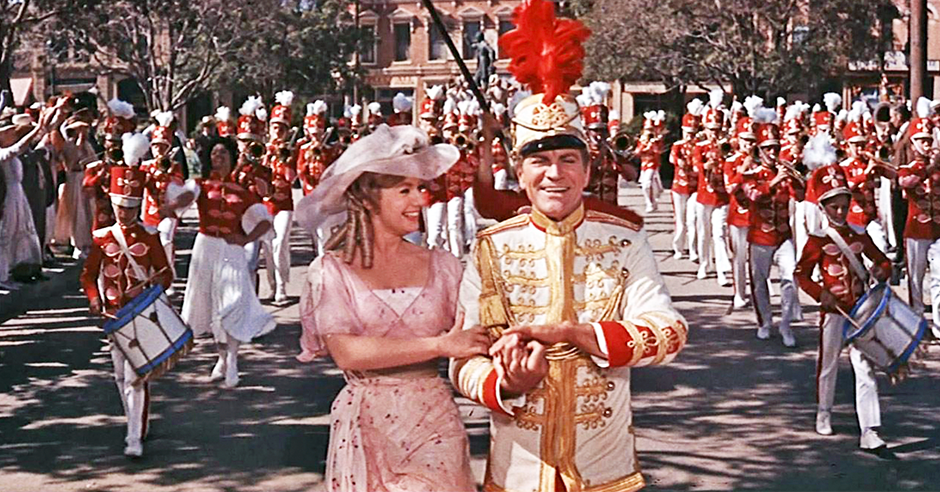 Laemmle Theatres and the Anniversary Classics Series present a star-spangled double feature on the 4th of July in the popular monthly Twofer Tuesdays program – the 75th anniversary of Yankee Doodle Dandy (1942), paired with the 55th anniversary of The Music Man (1962). Both films represent unabashed celluloid tributes to the American spirit. And so you won't miss fireworks, we screen the double feature (two films, one admission) as a special holiday matinee on July 4 at three locations: Ahrya Fine Arts, NoHo 7 and Pasadena Playhouse 7. Yankee Doodle Dandy at 1:00 pm; The Music Man at 3:30 pm. Presented digitally. Click here
[...]
The gifted British actor Stephen Fry first came to the attention of American audiences with his role as the title character in the 1997 bio-pic Wilde. He has enjoyed a brilliant career ever since, and not just in films. One of his novels has just been adapted into a feature film. The Hippopotamus is the story of a poet who is summoned to his friend's country manor to investigate a series of unexplained miracles. Three-time Olivier Award-winner Roger Allam (Endeavor, The Queen, V for Vendetta) stars as the disgruntled, cantankerous, semi-famous poet Ted Wallace who is hired to investigate strange doings at Lord and Lady Logan's country
[...]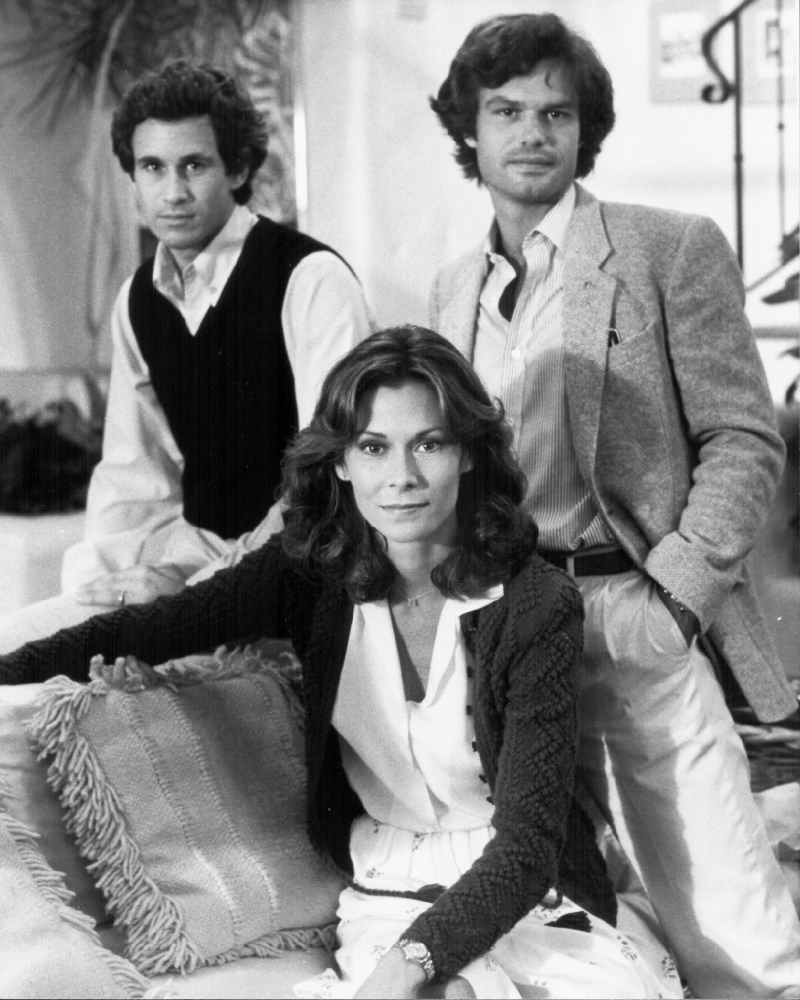 During Gay Pride month, Laemmle Theatres and the Anniversary Classics Series present a 35th anniversary screening of MAKING LOVE, the first major studio production to present gay characters and relationships in a positive light. Join us on Saturday, June 24, at 7:30 PM at the Ahrya Fine Arts followed by Q&A with Screenwriter Barry Sandler, Author A. Scott Berg, and Co-star Harry Hamlin. Presented in 35mm. Click here for tickets. Michael Ontkean plays a doctor married to a TV executive (Kate Jackson) but struggling with homosexual impulses. When he meets a liberated writer played by Harry Hamlin, he has his first gay romance, which t
[...]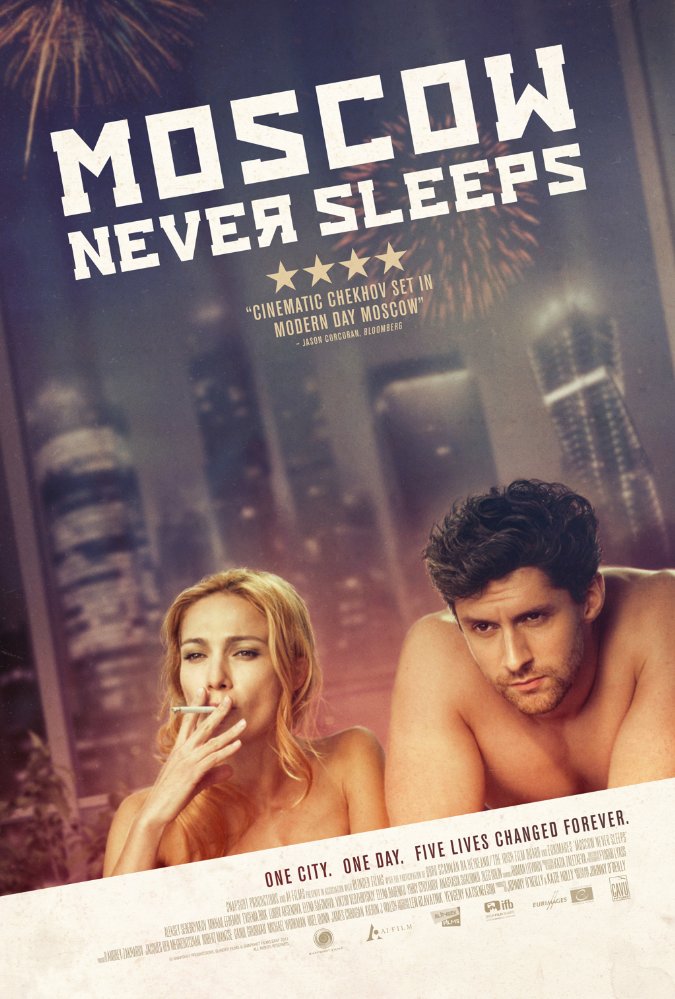 MOSCOW NEVER SLEEPS filmmaker Johnny O'Reilly and actress Evgenia Brik will participate in Q&A's after the 7:10 PM show at the Town Center on Friday, June 16 and at the Ahrya Fine Arts after the 7:15 show on Saturday, June 17 and the 4:40 PM show on Sunday, June 18. Dina Gontar will moderate the Friday Q&A. Shauna Farrell will moderate the Saturday and Sunday Q&A's.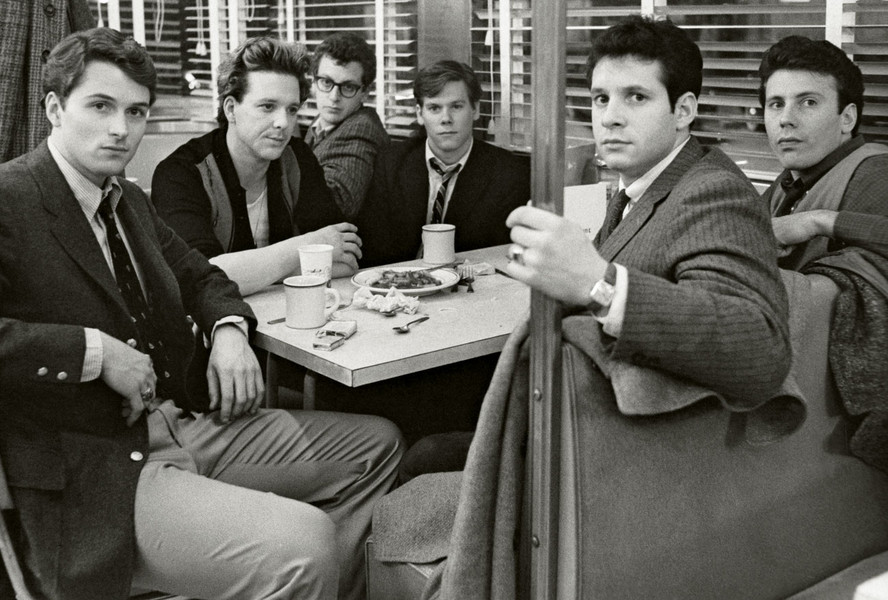 35th Anniversary Screening of DINER (1982) Followed by a Q&A with Producer Mark Johnson Saturday, June 10, at 7:30 PM at the Ahrya Fine Arts Theatre Presented in 35mm Click here for tickets. Laemmle Theatres and the Anniversary Classics Series present a 35th anniversary screening of one of the best loved film of the 1980s, Barry Levinson's DINER. The screening will be followed by a Q&A with producer Mark Johnson hosted by film critic Stephen Farber. Levinson made his directorial debut with this feature set in his native Baltimore in 1959, and he earned an Oscar nomination for best original screenplay. The frequ
[...]