This Just In...
December's Throwback Thursday (#TBT) theme is Happy Holidaze, a twist on Holiday themed films. Screenings include EDWARD SCISSORHANDS, DIE HARD, SCROOGED, and TRADING PLACES.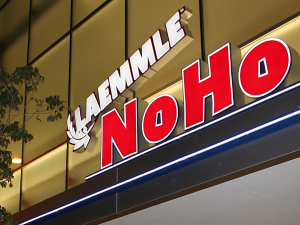 NoHo 7
5240 Lankershim Blvd.
North Hollywood, CA 91601
310-478-3836
Set as myTheatre
Get Tickets
Click a
BLUE SHOWTIME
to purchase tickets
90 min | NR
Tuesday, December 6th at 7:30pm
133 min. PG-13
127 min. PG-13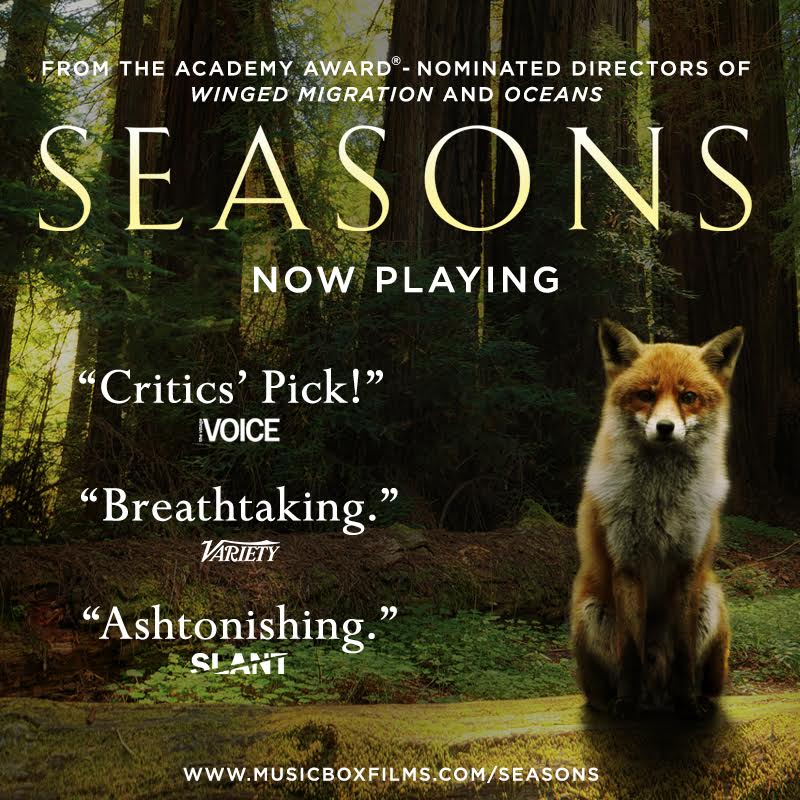 We are pleased to present a special series of screenings of the critically acclaimed new film SEASONS followed by in-person Q&A's with Andy Lipkis, founder and president of TreePeople: December 6 - Monica Film Center, Santa Monica; December 7 - NoHo 7, North Hollywood; and December 8 - Laemmle's Playhouse 7, Pasadena) after the 7:30 pm showings. A portion of the ticket sale proceeds will benefit TreePeople. SEASONS from Jacques Perrin, the director of Winged Migration and Oceans, is a poetic chronicle of animals and their habitats over the past 15,000 years, and a natural symphony on the mysteries of the forests. Robert Abele of the
[...]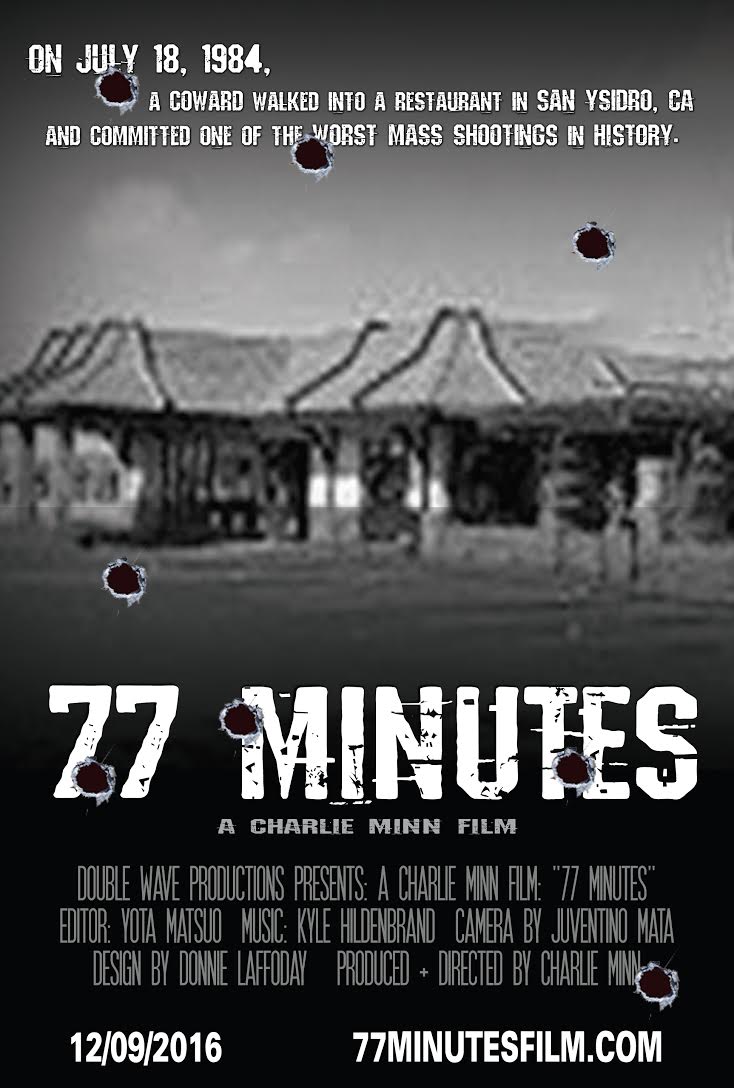 77 MINUTES filmmaker Charlie Minn will participate in Q&A's after all screenings: 12/6 at the Playhouse, 12/7 at the NoHo and 12/8 at the Monica Film Center.
Will the matchmaker make you "the perfect match?"  There's only one way to find out ... join us this year for our 9th ANNUAL FIDDLER ON THE ROOF CHRISTMAS EVE SING-A-LONG ... plus FIRST NIGHT OF CHANUKAH CELEBRATION! Indeed, the rare concurrence of Christmas Eve and the first night of Chanukah adds a new wrinkle to our tradition this year, enabling the community to come together in celebration of the Jewish holiday.  "This year we can sing from the rooftops ... and light the Chanukah Menorah!" comments Greg Laemmle. To accommodate demand, the popular Fiddler program has been extended to six venues including the newly re-opened AH
[...]
Join Laemmle and  Eat|See|Hear for Happy Holidaze at the NoHo 7 in North Hollywood! Every Thursday in December our Throwback Thursday (#TBT) series presents our favorite holiday classics— with a twist! Doors open at 7PM, trivia starts at 7:30PM, and films begin at 7:40PM! It all starts Thursday, December 1st with EDWARD SCISSORHANDS. Check out the full schedule below. For tickets and our full #TBT schedule, visit laemmle.com/tbt! December 1: EDWARD SCISSORHANDS Tim Burton's Edward Scissorhands opens as an eccentric inventor (Vincent Price) lovingly assembles a synthetic youth named Edward (Johnny Depp). Edward has all the essential ingr
[...]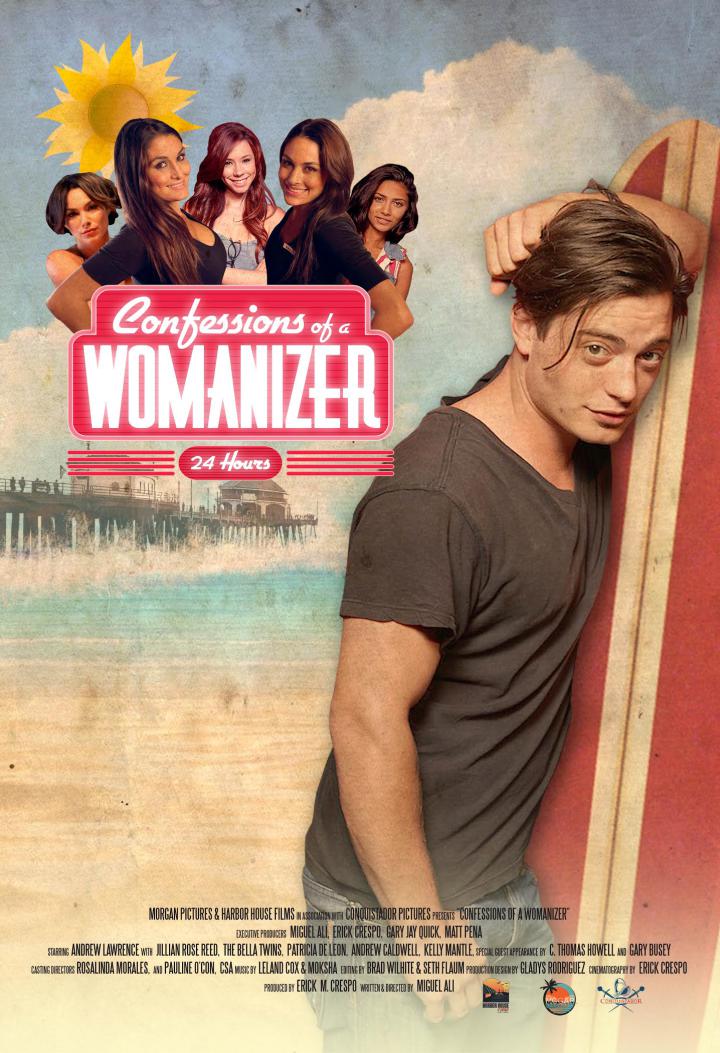 CONFESSIONS OF A WOMANIZER writer-director Miguel Ali and actor Kelly Mantle will participate in Q&A's at the NoHo after the 7:10 and 9:55 screenings on Friday and Saturday, December 9 and 10, and after the 4:30 and 7:10 screenings on Sunday, December 11.