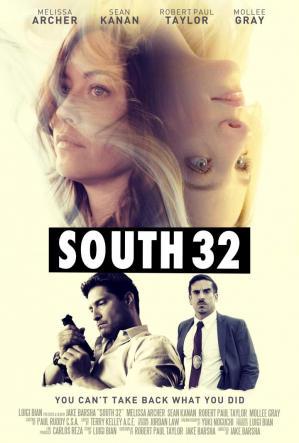 Spread the word about this film!
NO LONGER PLAYING
South 32
A young woman wakes up in a hospital bed, only to find out she was found at a murderous crime scene in Malibu. The grudging response of two homicide detectives pressures her into taking matters into her own hands, after discovering she is the sole survivor left to piece together the puzzle on her own. Bullying is an epidemic, and revenge is a bitch.
Genre:
Action, Drama
Web Site:
http://www.south32...
Runtime:
90 min
Language:
English
Director:
Jake Barsha
Producer(s):
Luigi Bian
Cast:
Melissa Archer, Mollee Gray, Robert Paul Taylor, Sean Kanan