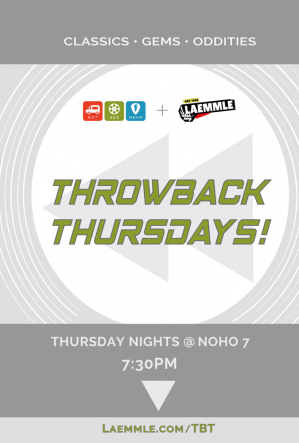 Spread the word about this film!
NOW PLAYING
Throwback Thursdays
We've joined forces with EAT|SEE|HEAR for a special THROWBACK THURSDAY film series every Thursday night at the Laemmle NoHo 7 in North Hollywood. Rediscover popular classics and rare gems that are rarely, if ever, shown on the big screen!
2017 #TBT SCHEDULE:
Dennis Hopper December
2018 #TBT SCHEDULE:
Support Your Local P.T.A.
More to come! Stay tuned!
In Partnership with: