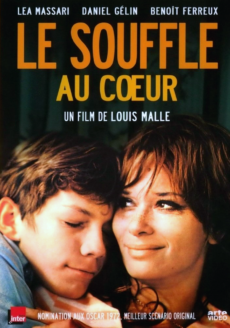 Laemmle Theatres and the Anniversary Classics Series present the latest installment in our
Anniversary Classics Abroad series
, Louis Malle's irreverent and often uproarious comedy,
MURMUR OF THE HEART
, which earned an Oscar nomination for Best Original Screenplay of 1972. During the course of his career, Malle proved himself one of the most astonishingly versatile of all international directors. His movies ran the gamut from the influential French noir, Elevator to the Gallows to the sexually daring drama, The Lovers, which was charged with obscenity and eventually cleared by the United States Supreme Court; the dark screwball comedy, Zazie dans le Metro; two piercing World War II dramas, Lacombe Lucien and Au Revoir Les Enfants; and the documentary Calcutta. In America, Malle made the controversial Pretty Baby, which introduced Brooke Shields; the scintillating two-character talkathon, My Dinner with Andre; and the bittersweet comedy classic, Atlantic City, which earned five Oscar nominations, including one for best picture and another for Malle as best director. Murmur of the Heart was an autobiographical memoir from Malle, a coming-of-age story told with candor and exuberant wit. Set in 1954, the year that France lost control of its colonies in Indochina, the film focuses on a chaotic bourgeois family headed by a wild, taboo-breaking mother, played to perfection by Italian actress Lea Massari. The cast also includes Benoit Ferreux as her 14-year-old son, Daniel Gelin as her gynecologist husband, and Michel Lonsdale as a somewhat hypocritical priest.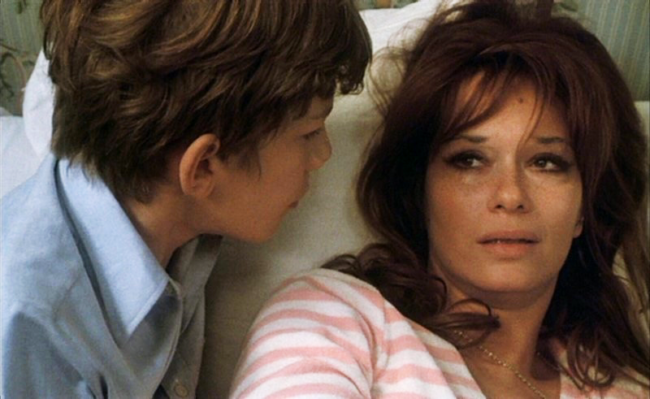 Pauline Kael called the film an "exhilarating high comedy about French bourgeois life," and she added, "Massari is superb as Clara, the carelessly sensual mother." Leonard Maltin praised the picture as a "fresh, intelligent, affectionately comic tale" that builds to "a thoroughly delightful resolution." MURMUR OF THE HEART screens at 7pm on August 16th at the Royal in West L.A., the Town Center in Encino, and the Playhouse in Pasadena. Presented on DVD.
Click here for tickets
.