Recently, there's been a lot of commotion surrounding the seminal artist EVA HESSE, including a recent exhibit at the
Whitney
,
a current show
in DTLA at
Hauser Wirth & Schimmel,
and of course, the opening of the film 
EVA HESSE
 at four of our venues. Directed by Marcie Begleiter and produced by Karen Shapiro, the documentary is the first feature-length examination of Hesse's life and work. [caption id="attachment_7577" align="alignleft" width="151"]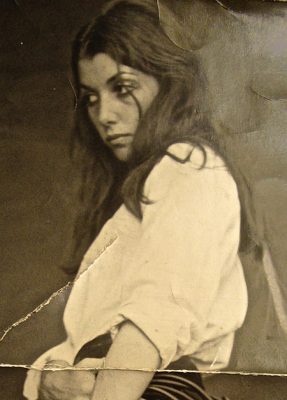 Barbara Brown, photographer[/caption] In addition to all this, our fine arts program,
Art in the Arthouse
, has jumped into the fray with ARCHIVING HESSE an exhibit at the Monica that includes photography featured in the film.  It showcases the work of photographer and raconteur, BARBARA BROWN, who, from 1962-1965, chronicled Hesse and the other luminaries that made up the Canal St. scene of New York's Lower Eastside. Unfortunately, most of Brown's negatives were destroyed in a bizarre train fire and eternally lost. But we are pleased to present some surviving photos that capture the artist in particularly revealing moments. Interwoven are two images from Hesse's 1968 solo exhibition at the Fishbach Gallery taken by NORMAN GOLDMAN. The 
Archiving Hesse
 photo exhibit opens this Thurs. night at the Monica Film Center (where the documentary will be showing) and can be enjoyed through June.
About Hesse:
In 1938, at three years old, EVA HESSE was put on the
kindertransport
to escape Nazi Germany. She arrived in New York to reunite with her family, but seven years later lost her mother to suicide. Hesse went on to study art and design at Yale University.  As an artist, she had a unique ability to alchemize her personal tragedies into searing and poetic works. Based mainly in New York, Hesse and her husband Tom Doyle briefly relocated their studio to Kettwig Germany where she transitioned from painter to sculptor. "Stop [thinking] and just do!"  This strong note circa 1965 from her mentor Sol LeWitt opened Hesse up to an artistic stream of sculptures, paintings, drawings, and happenings. She incorporated industrial materials such as cord, wire, yarn, and latex to create magnificent walls sculptures that commanded attention. Hesse soon became a major figure in the post AbEx landscape movement. Tragically, Hesse died of brain cancer at age 34. She lives on in her works, which are displayed in museums worldwide,