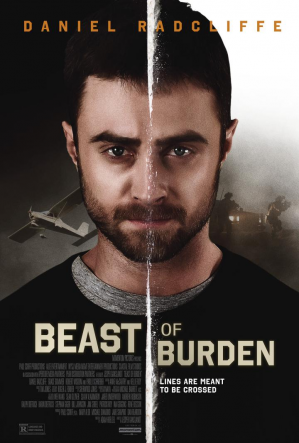 Spread the word about this film!
COMING SOON OPENS TOMORROW! FRIDAY FEB. 23
Beast of Burden
Pilot Sean Haggerty (Daniel Radcliffe) must deliver cocaine across the U.S.-Mexico border for his final run as a drug smuggler. Alone in a small plane, he is faced with the burden of choosing between his allegiance to the Cartel, his deal with the Drug Enforcement Administration, and saving his increasingly tense relationship with his wife, eagerly awaiting his return.

Genre: Action/Adventure, Thriller/Suspense
Runtime: 89 min
Language: English
Get Tickets
Click a
BLUE SHOWTIME
to purchase tickets
Note:
There were no showtimes for Thu, Feb 22nd, so instead we're showing you showtimes for the next available date on Fri, Feb 23rd.