This Just In...
KILL THE MONSTERS filmmaker and star Ryan Lonergan will participate in Q&A's following the 5:00 pm show on Saturday, 12/15 and Sunday, 12/16 at the Music Hall. Saturday's Q&A will be moderated by entertainment virtuoso Jonah Blechman.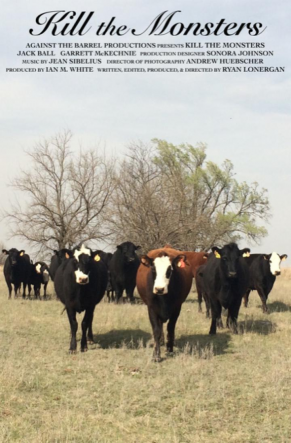 Spread the word about this film!
COMING SOON OPENS IN 3 DAYS, FRIDAY DEC. 14
Kill the Monsters
In this comic fantasia, Frankie (Jack Ball) becomes the third in the relationship of Patrick (Ryan Lonergan) and Sutton (Garrett McKechnie). But when Frankie mysteriously falls ill, the newly formed "throuple" decides to find the treatment he needs. Their cross-country journey mirrors everything from the founding of America, the Civil War, and the Great Depression to the Middle East conflict and American exceptionalism. Featuring stunning black-and-white photography, wickedly funny dialogue, and lots of sexual politics, KILL THE MONSTERS is a historical, absurdist delight.

Runtime: 77 min
Language: English
Get Tickets
Click a
BLUE SHOWTIME
to purchase tickets
Note:
There were no showtimes for Tue, Dec 11th, so instead we're showing you showtimes for the next available date on Fri, Dec 14th.