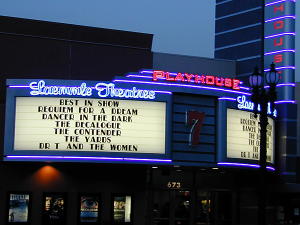 Playhouse 7
673 East Colorado Blvd.
Pasadena, CA 91101
310-478-3836
Set as myTheatre
Get Tickets
Click a
BLUE SHOWTIME
to purchase tickets

40 min.

PG-13
110 min. PG-13

93 min. PG-13

110 min. R

85 min. PG

105 min. R

25 min.

16 min.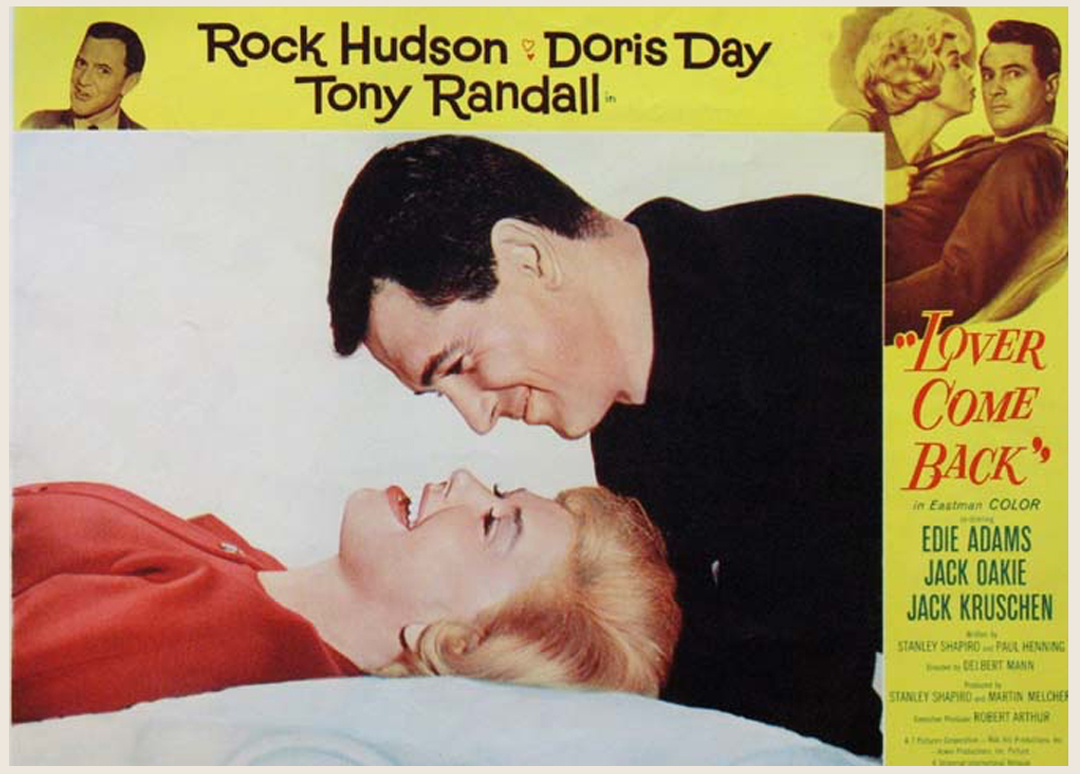 Laemmle's Anniversary Classics presents a tribute to Doris Day, one of the last surviving stars of Hollywood's Golden Age. Day was the number one female box office star of the 20th century, but she was sometimes underrated as an actress. She excelled in musicals, comedy, and drama and during the 1950s and 60s she was one of the few actresses who regularly played working women. We offer a double feature of two of her most popular films, the 60th anniversary of Alfred Hitchcock's The Man Who Knew Too Much (1956) and the 55th anniversary of Lover Come Back (1961). So you won't miss any of the fun, the Doris Day double bill plays at three loca
[...]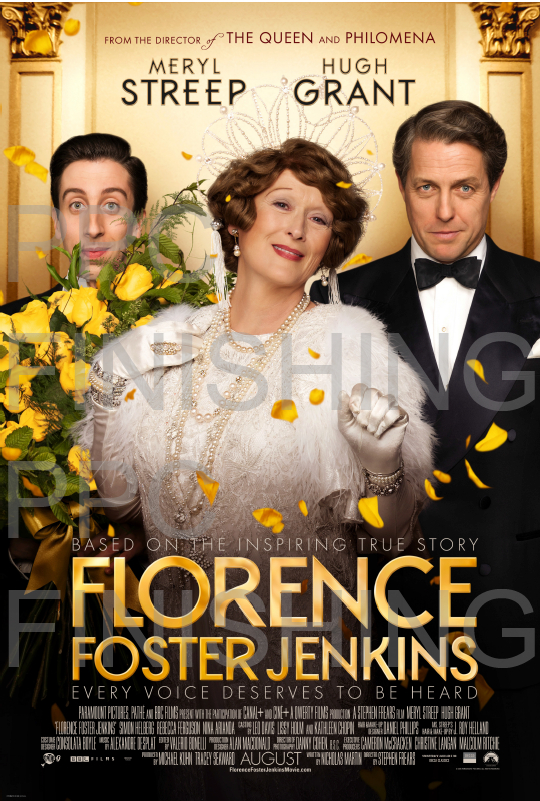 Set in 1940s New York, Stephen Frears' Florence Foster Jenkins is the true story of the legendary New York heiress and socialite (Meryl Streep) who obsessively pursued her dream of becoming a great singer. The voice she heard in her head was beautiful, but to everyone else it was hilariously awful. Her "husband" and manager, St. Clair Bayfield (Hugh Grant), an aristocratic English actor, was determined to protect his beloved Florence from the truth. But when Florence decided to give a public concert at Carnegie Hall, St. Clair knew he faced his greatest challenge. All of our 7:10 PM screenings on Thursday, August 11 and 1:30 PM screenin
[...]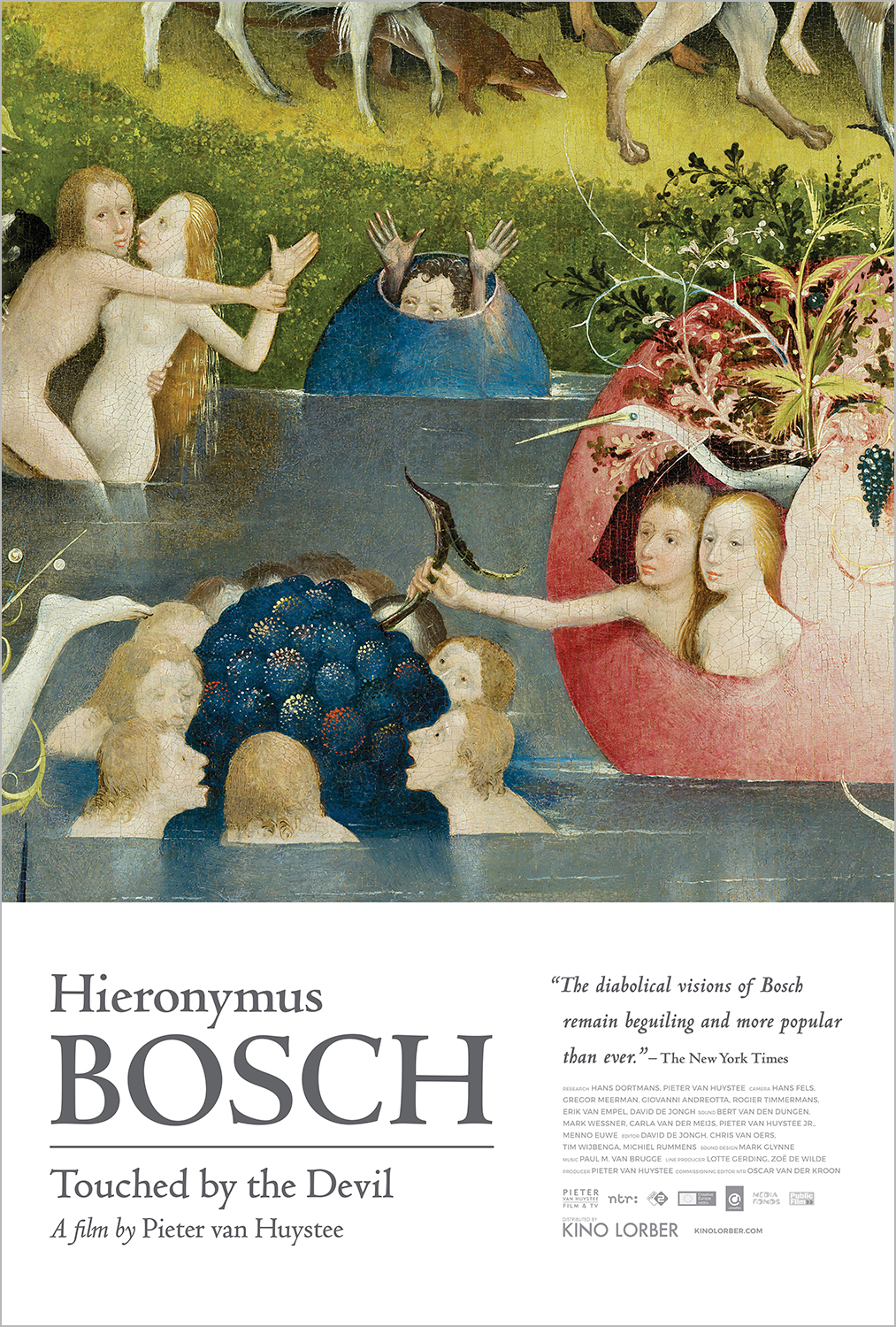 The documentary Hieronymus Bosch: Touched by the Devil follows a team of art historians who try to reveal the mystery of the 25 extant paintings of Hieronymus Bosch. Over the course of five years the research team travelled the world, visiting museums such as The Louvre, The Prado and the National Gallery of Art in Washington to make an in-depth analysis of Bosch's paintings. By using modern techniques, such as X-ray, infrared photography, and multi-spectrum analysis, they allow us to penetrate into the deeper layers of his paintings thus helping the audience to look at the works of Bosch with new eyes. [caption id="attachment_7918" ali
[...]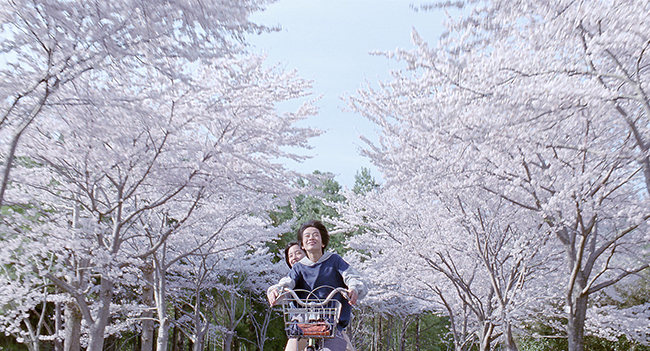 We are proud to present the exclusive Los Angeles engagement of Hirokazu Kore-eda's OUR LITTLE SISTER beginning Friday, July 8th at the Royal Theater, expanding July 15th to the Playhouse 7 and Town Center 5. Internationally acclaimed for films like Still Walking, Like Father, Like Son, and After Life (one of my all-time favorites), Kore-eda's latest is based on the best-selling manga series Umimachi Diary. Three twenty-something sisters – Sachi, Yoshino and Chika – live together in a large old house in the seaside town of Kamakura. When they learn of their estranged father's death, they decide to travel to the countryside for his funer
[...]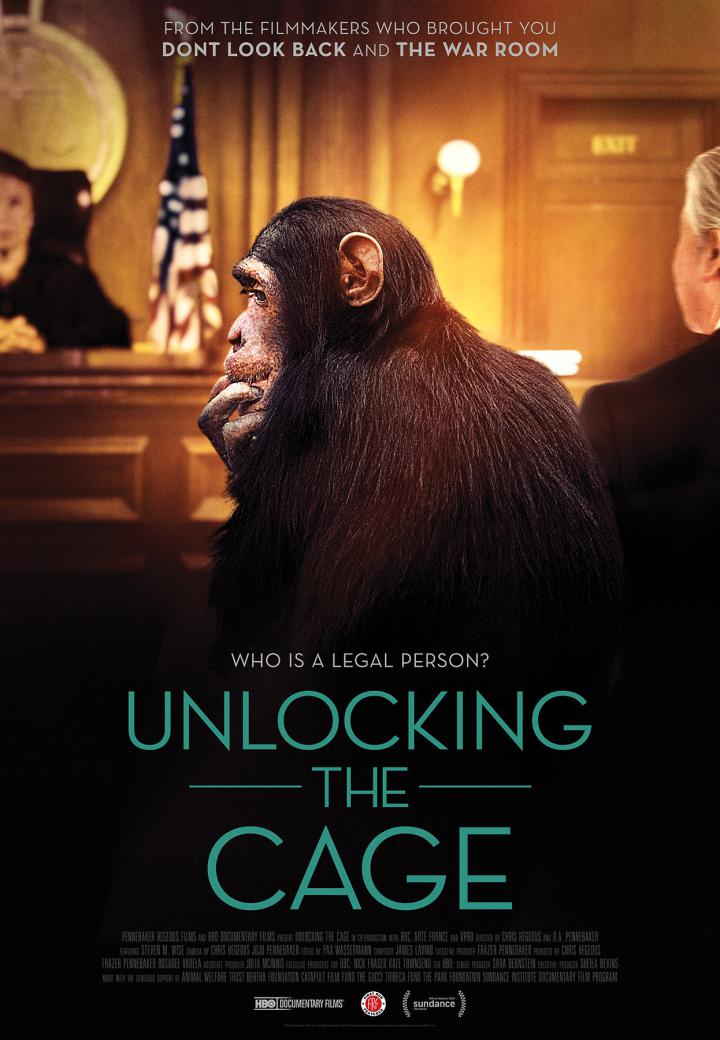 Unlocking the Cage, which we open today at the Monica Film Center and tomorrow at the Playhouse 7, follows animal rights lawyer Steven Wise in his unprecedented challenge to break down the legal wall that separates animals from humans, by filing the first lawsuits that seek to transform a chimpanzee from a "thing" with no rights to a "person" with legal protections. The Hollywood Reporter described the film as "a crisp and convincing doc" and Indiewire "eye-opening." The filmmakers, Chris Hegedus and D.A. Pennebaker, were interviewed on Madeleine Brand's KCRW show Press Play yesterday. You can listen to it by clicking here.