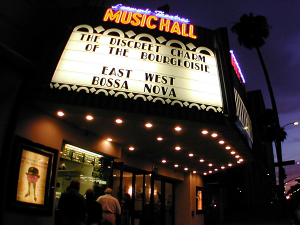 Music Hall
9036 Wilshire Blvd.
Beverly Hills, CA 90211
310-478-3836
Set as myTheatre
Get Tickets
Click a
BLUE SHOWTIME
to purchase tickets
12 min.
108 min. NR
101 min. NR
12:00pm
|
2:20pm
|
4:50pm
|
7:20pm
96 min. NR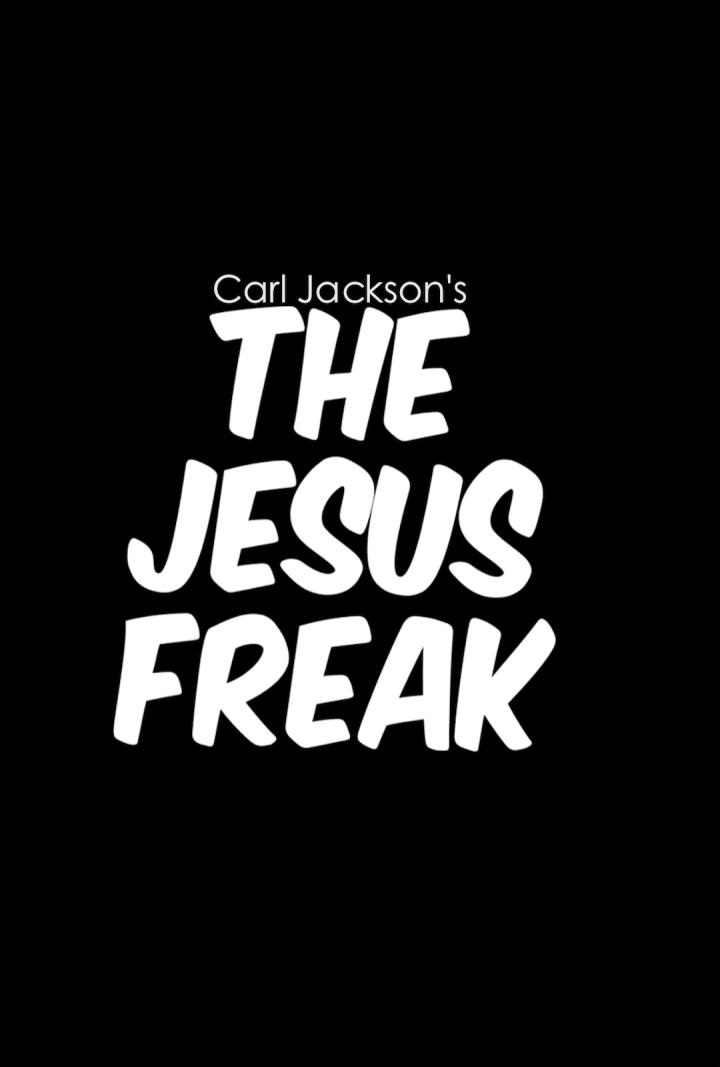 CARL JACKSON'S THE JESUS FREAK director Carl Jackson will participate in a Q&A after the 7:20 PM screening at the Music Hall on Tuesday, August 29.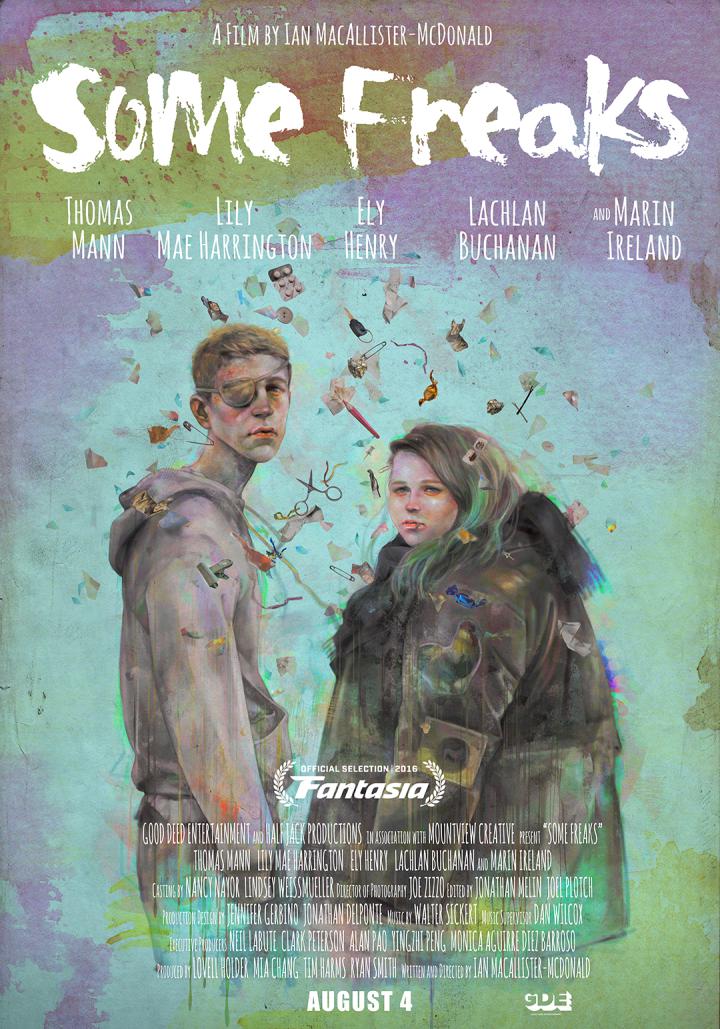 SOME FREAKS is an unromantically told story of romance between teen outcasts and has been acclaimed for both its tone and the quality of the cast's performances. On Friday, August 4th following the 7:20 pm screening of SOME FREAKS at the Music Hall, there will be a Q&A with writer/director Ian MacAllister-McDonald along with cast members Thomas Mann, Lily Mae Harrington, Ely Henry, and Lachlan Buchanan. Click here and then click on Friday's 7:20 pm showtime in order purchase tickets for this exciting Q&A.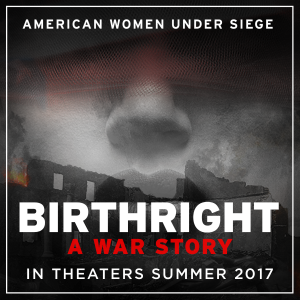 BIRTHRIGHT: A WAR STORY examines how the anti-choice movement has gained prominence and continues its work to roll back access to abortion for women in the United States. A fast-growing radical movement is leading an aggressive campaign to take control of women's reproductive health care and to encourage states, courts and religious doctrine to govern whether, when and how women will bear children. There will be Q&A's after the following weekend screenings at the Laemmle Music Hall in Beverly Hills: Fri, 7/28 after the 7:30PM show: Director Civia Tamarkin & Michele Goodwin - Professor at UC Irvine Sat, 7/29 after the 7:
[...]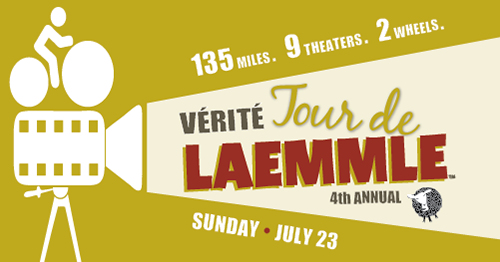 Don't be surprised if you see Greg Laemmle and 100+ other cyclists clip-clopping through a theater lobby this Sunday. They're just rehydrating and taking a well-deserved break in the middle of their epic 135-mile bicycle tour of all eight Laemmle venues! Our Fourth Annual Tour de Laemmle starts bright and early this Sunday, July 23rd. Participants leave the Monica Film Center in Santa Monica at 7:00AM before making their way to Beverly Hills, Claremont, Pasadena, Glendale, NoHo, Encino, West LA, and back to Santa Monica. You can follow along from the comfort of your chair by visiting tourdelaemmle.com/share where riders will share their
[...]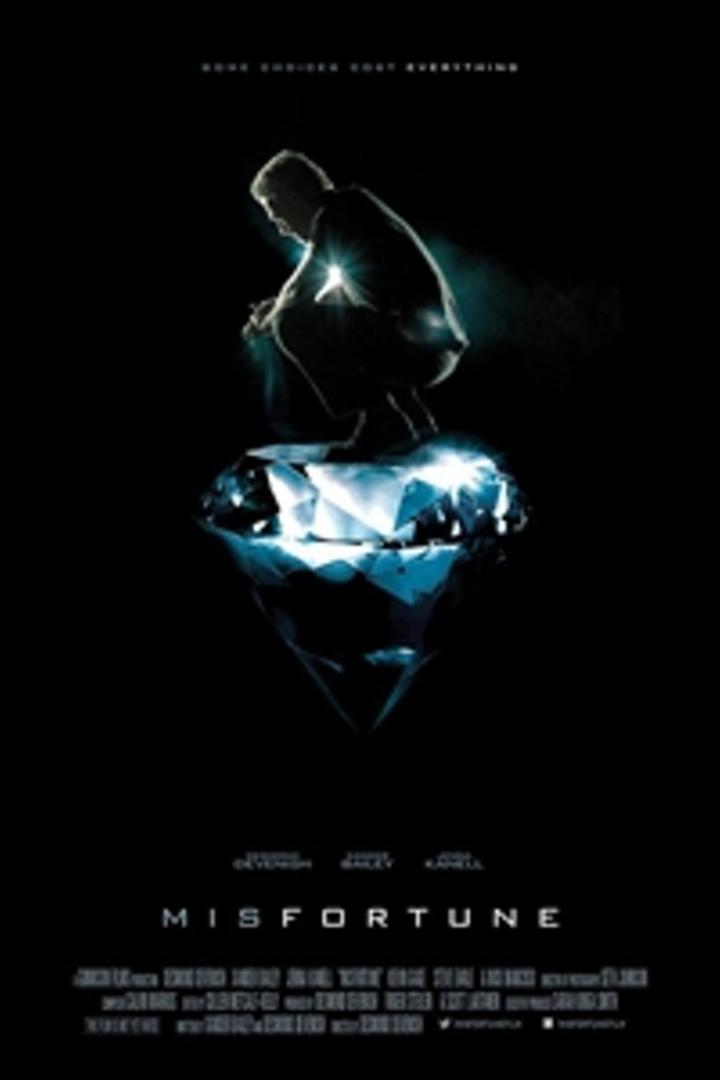 MISFORTUNE actor-filmmaker Desmond Devenish will participate in a Q&A after the 9:55 PM screening at the Music Hall on Saturday, July 15.