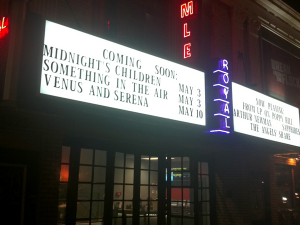 Royal
11523 Santa Monica Blvd.
West L.A., CA 90025
310-478-3836
Set as myTheatre
Get Tickets
Click a
BLUE SHOWTIME
to purchase tickets
93 min. NR

87 min. G

145 min. NR
108 min. R
1:30pm
|
4:20pm
|
7:10pm
|
9:55pm
100 min. PG-13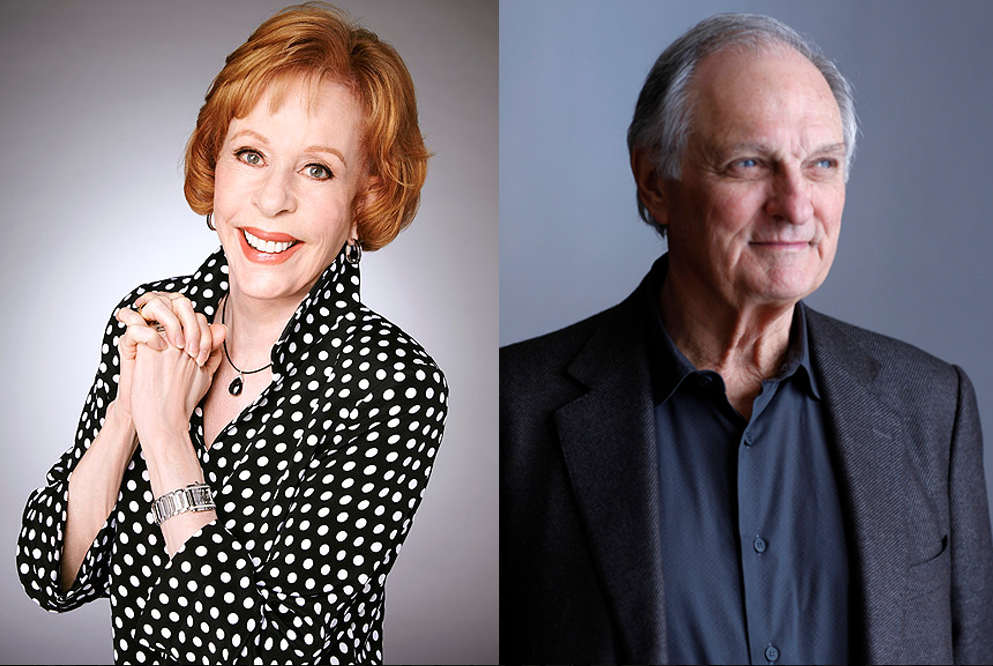 Alan Alda, actress Carol Burnett, and actress Bess Armstrong will participate in a Q&A following our 35th Anniversary screening of THE FOUR SEASONS on Tuesday, January 24, at 7:00 PM at the Royal Theatre. Click here to buy tickets now. THE FOUR SEASONS was one of the biggest box office hits of 1981. This wise dramatic comedy written and directed by Alan Alda centers on three long-married couples who have vacationed together for many years. But their friendship is threatened when one of the men leaves his wife for a much younger woman, which causes the others to examine their own relationships. Alda also stars in the film, along
[...]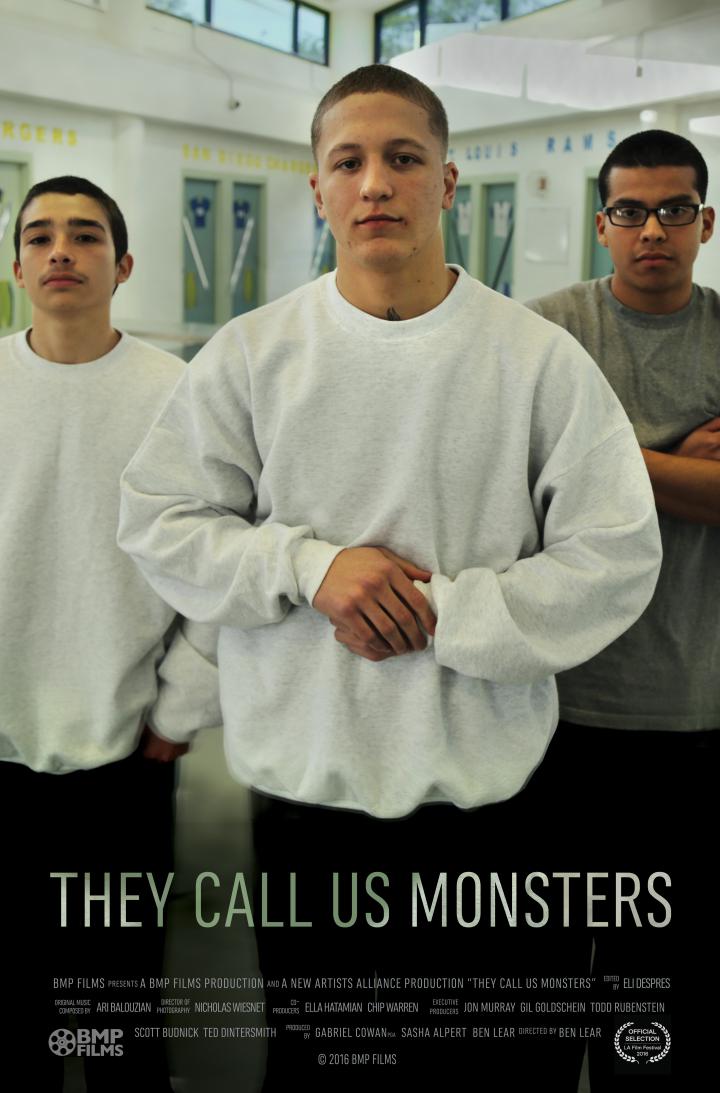 THEY CALL US MONSTERS filmmaker Benjamin Lear will participate in Q&A's after the 5:20 and 7:40 PM screenings at the Royal on Friday and Saturday, January 27 and 28.
From Indiewire: "'I am not the father of neorealism on screen, you are,' said director Roberto Rossellini to novelist, playwright and filmmaker Marcel Pagnol, one of the most prolific artists in the early years of cinema. Now, many will soon be able to watch one of Pagnol's defining works in his career: the epic 'Marseille Trilogy,' a saga of love, labor and good food in 1930's France, which will return to theaters in a brand-new 4K restoration this January 27 at the Royal in West L.A. [caption id="attachment_8866" align="aligncenter" width="625"] From "Marius."[/caption] "T
[...]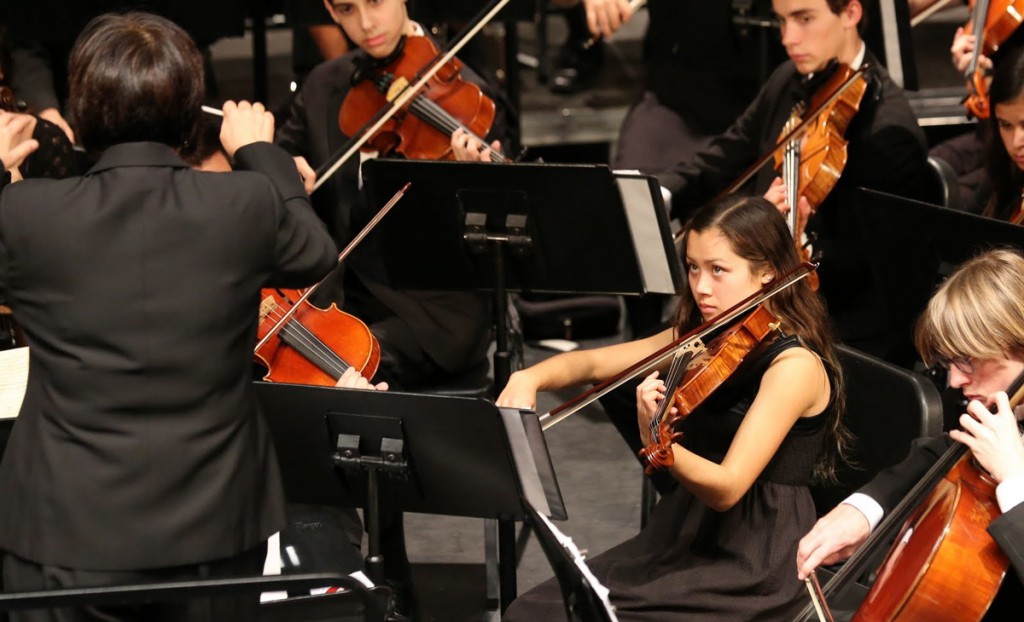 Don't miss the debut of LAEMMLE LIVE! Our new live performance series at the Monica Film Center kicks off Sunday, Jan. 22 with SAMOHI CHAMBER ORCHESTRA and special guest host RICH CAPPERELA of KUSC. Santa Monica High School's 18-piece string orchestra will perform pieces by luminaries such as Villa-Lobos, Beethoven and Elgar. The orchestra is directed by Joni Swenson and Jason Aiello. We are delighted to be launching Laemmle Live with these talented youngsters from just up the street. Please help us welcome them as we celebrate the launch of this new program. RSVP using Eventbrite or
[...]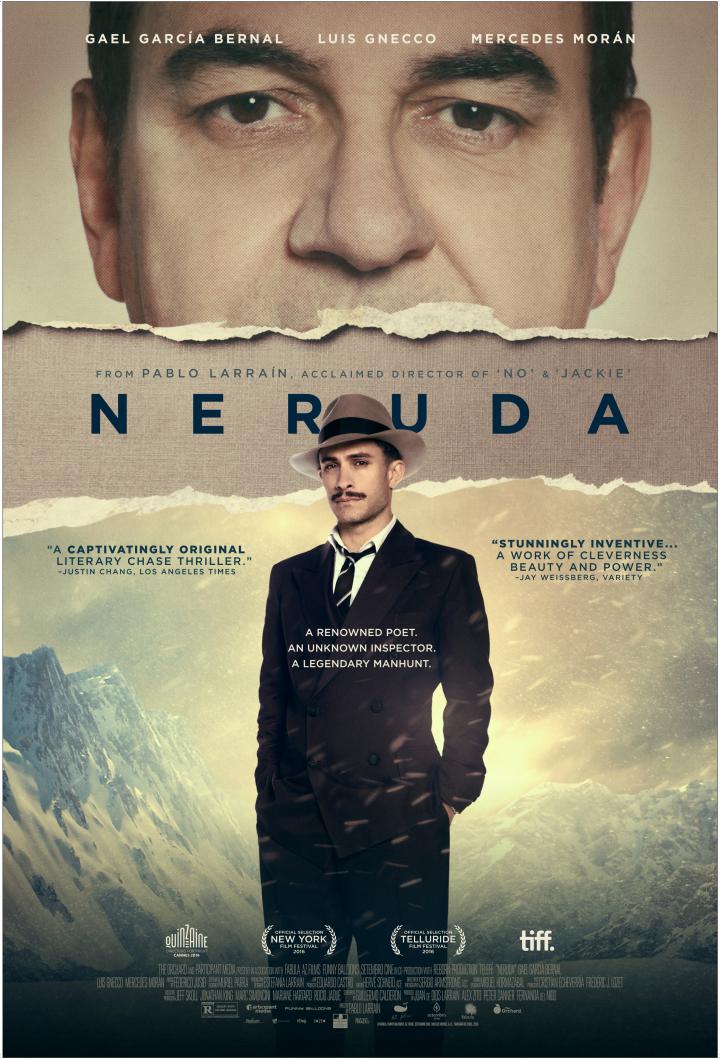 NERUDA star Luis Gnecco will participate in a Q&A after the 7:10 PM screening at the Royal on Saturday, January 7. Caroline Miranda of the Los Angeles Times will moderate.