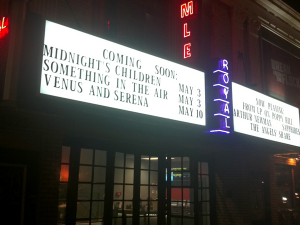 Royal
11523 Santa Monica Blvd.
West L.A., CA 90025
310-478-3836
Set as myTheatre
Get Tickets
Click a
BLUE SHOWTIME
to purchase tickets

9 min.

197 min. NR

19 min.

NR

107 min. NR

107 min. NR

40 min.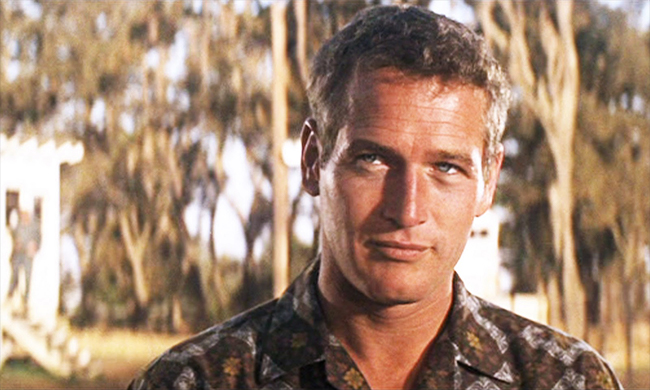 Laemmle Theatres and the Anniversary Classics Series present a tribute to Oscar-winning actor Paul Newman with the latest installment in our popular Twofer Tuesday program. Newman received one of his nine Oscar nominations for the landmark prison drama, COOL HAND LUKE, released in 1967. He reprised his acclaimed stage performance in the film version of Tennessee Williams' steamy melodrama, Sweet Bird of Youth from 1962. Enjoy these two films for the price of one on Tuesday, October 3rd at your choice of three Laemmle locations—the Royal in West LA, the NoHo in North Hollywood, and the Playhouse in Pasadena. COO
[...]
​ JACK LONDON: AMERICAN ORIGINAL director Benjamin Goldstein will participate in Q&A's after the September 25 screening at the Royal and the September 26 screening at the Playhouse.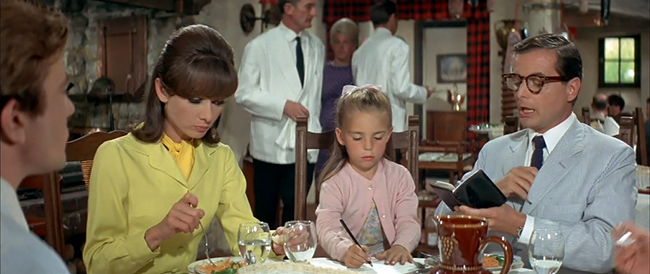 Laemmle Theatres and the Anniversary Classics Series present a 50th anniversary screening of one of the most delightful and innovative romantic comedies ever made, Stanley Donen's Two for the Road. TWO FOR THE ROAD (1967) 50th Anniversary Screening Q & A with Co-star William Daniels Wednesday, September 27, at 7:00 PM At the Royal Theatre in West L.A. Click here for tickets Audrey Hepburn and Albert Finney star as a couple trying to come to terms with the changes in their marriage over a 12-year period. Screenwriter Frederic Raphael, who had won an Oscar for writing Darling two years earlier, received another nom
[...]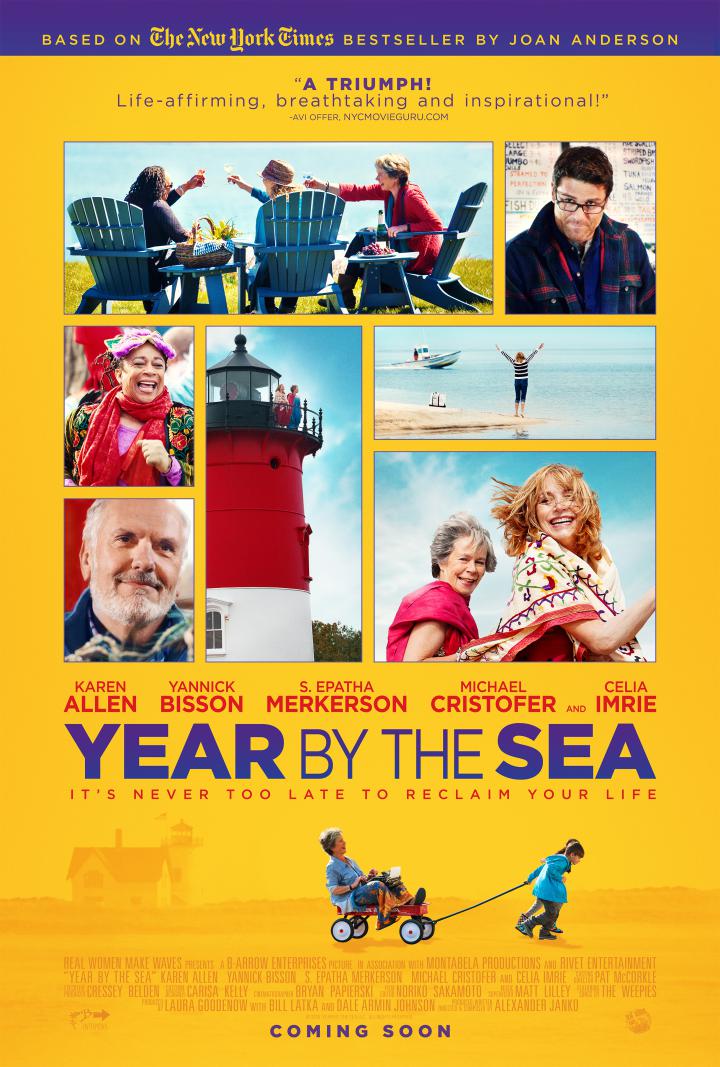 YEAR BY THE SEA filmmaker Alexander Janko and producer Laura Goodenow will introduce and participate in Q&A's opening weekend at the Town Center, Royal, and Playhouse on the following schedule: FRI 9/15 4:10p > Town Center post-film Q&A 7:10p > Town Center pre-film INTRO 7:00p > Royal post-film Q&A 10:00p > Royal pre-film INTRO SAT 9/16 1:20p > Town Center post-film Q&A 4:10p > Town Center pre-film INTRO 4:00p > Playhouse post-film Q&A 7:00p > Playhouse pre-film INTRO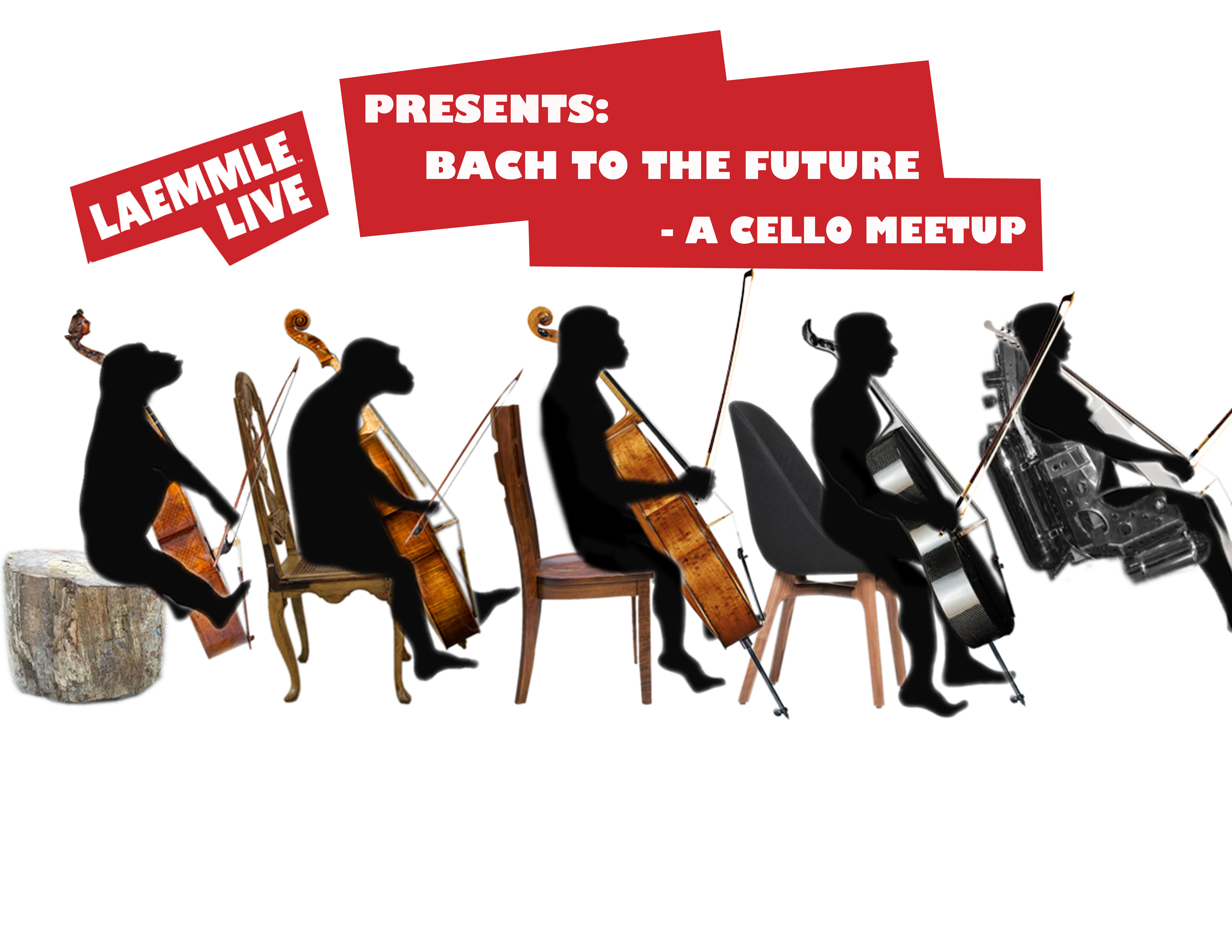 Laemmle Live proudly presents BACH TO THE FUTURE - A CELLO MEETUP, Sunday October 1 at the Monica Film Center. Internationally acclaimed cellist and dedicated pedagogue Antonio Lysy invites intermediate and advanced cellists to participate in a unique cello ensemble opportunity. Antonio will lead a cello ensemble in exploring music that spans the ages, from Palestrina, Bach and Dvorak to Bartok, Elvis and more. Cello students, please RSVP to laemmlecellomeetup@gmail.com by September 21 if you would like to perform and include the following information: name, years of study, and music part you wish to play. Families, frien
[...]